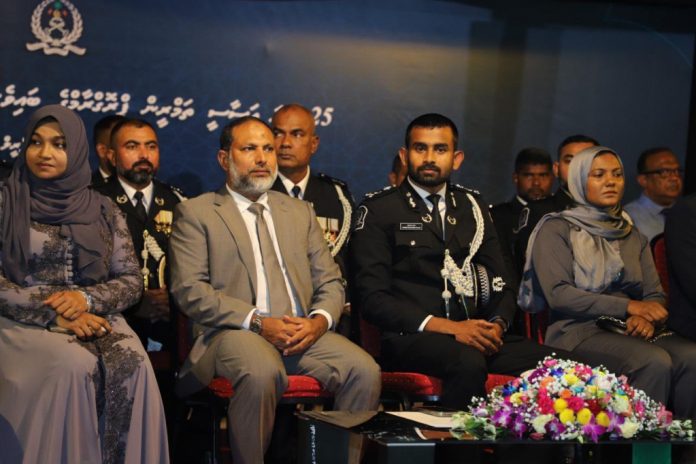 Minister of Foreign Affairs Imran Abdulla has stated that improving the condition of the prison as a national issue needs to be resolved.
Speaking at the graduation ceremony of Maldives Correctional Service officers on Friday night, Imran said the current administration took office with a vision to improve the conditions of prisons.
He applauded the functioning of the government saying that no administrations other than the current one has contributed so much work in this field. Imran said that the improved prison conditions were due to the fact that a detailed prison audit was carried out during the earlier days of the administration.
The Minister noted that correctional service has already done the important things noted in the prison audit report and that it is facilitating the work that has not been done.
Speaking further, he stated that the researchers believes the difficulties faced by inmates are a national issue requiring treatment. For this reason, the Minister said that he would continue to reform the entire system of prison management and provide the necessary direction to ensure human dignity and fundamental rights.
"As most of the buildings used in the prison are of low quality, solutions will be found before the end of this administration. The training selected for prison officers has also been strengthened through a proper system," he said.
Advising the newly sworn-in officers, Imran in his speech urged them to be patient and to be responsible and act with compassion while at duty.

A number of 35 officers took their oath of office at the swearing-in ceremony.