In a report released by The Asian Development Bank (ADB) they stated that the Maldives economy is expected to grow most rapidly among the developing countries of Asia and the Pacific.
This inclination in the growth rate is due to the blooming tourism sector, which has led to the acceleration of economic growth.
The ADO report published for the year 2022 listed:
Maldive's GDP

growth is expected at 11.0% in 2022 and 12.0% in 2023

Maldive's inflation rates forecasted at 3.0% in 2022 and 2.5% in 2023

Per capita GDP growth for Maldives is expected at 6.4% in 2022 and 7.3% in 2023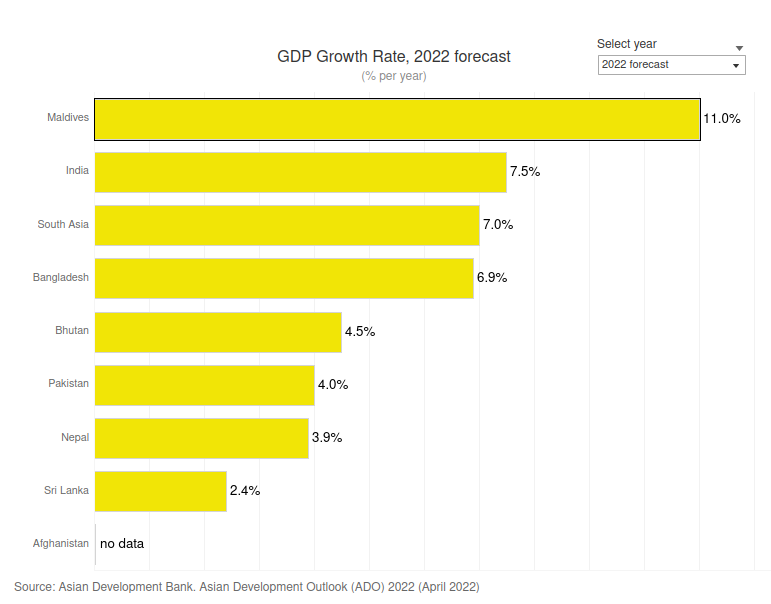 Earlier this year, IMF gave statements that it expected Maldives to be among the top five fastest-growing economies in 2022.
The figures shown in the report are praiseworthy. It shows that the government has been doing a commendable job despite troubled times that had affected tourism at large during Covid.