In an altercation between two emigrants, a Bangladeshi national was killed. He was attacked by a Pakistani national at their workplace. The suspect fled the scene right after the murder took place but has been arrested the following day.
The victim was found stabbed to death inside Khanji, a popular restaurant in Hulhumale on Saturday evening. Its been reported that the victim worked as a waiter along with suspect who was a Chef in the same restaurant.
The suspect has been identified as Muhammad Abid, 26, a Pakistani national.
Abid had previous cases of engaging in violence and was known for his hot temperament.
The murder was prompted by a disagreement as they were preparing meals for iftar. Its been reported that the suspect used a sharp object and stabbed the victim multiple times.
The victim died on his way to the hospital.
This has led the people of Bangladeshi nationals to gather outside Bangladesh High Commission in Maldives, asking to take prompt actions against the suspect.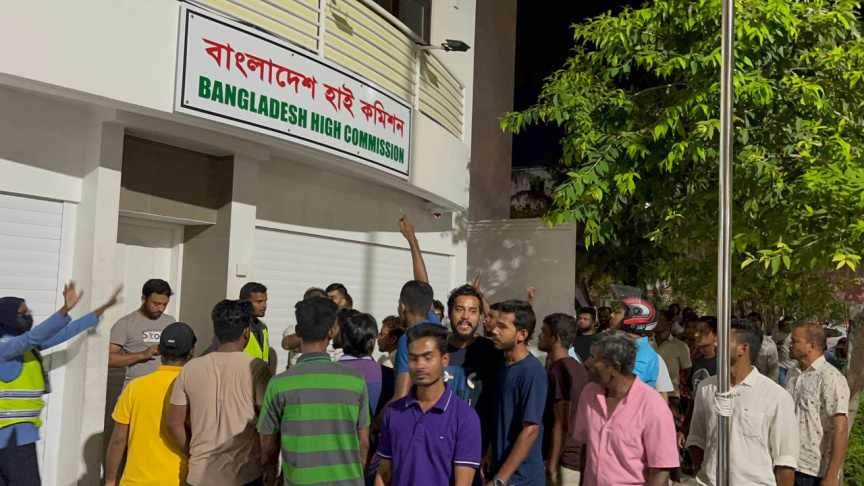 The people expressed worries and disappointment over lack of statements from the Commission in response to the murder.
Maldives Police have stated that the case is being investigated by the Serious and Organized Crime Department.