Yameen Rasheed, 29-year-old satirist and IT professional was found with 30 stab wounds in the stairwell of his residence in April of 2017.
Police made eight arrests in relation to the murder. Out of the eight, six were charged. Ismail Rasheed, Ismail Haisham Rasheed, and Ahmed Zihan Ismail were identified as the prime suspects.Haisham Rasheed and Zihan stabbed Yameen to death while Ismail Rasheed kept watch outside, according to police.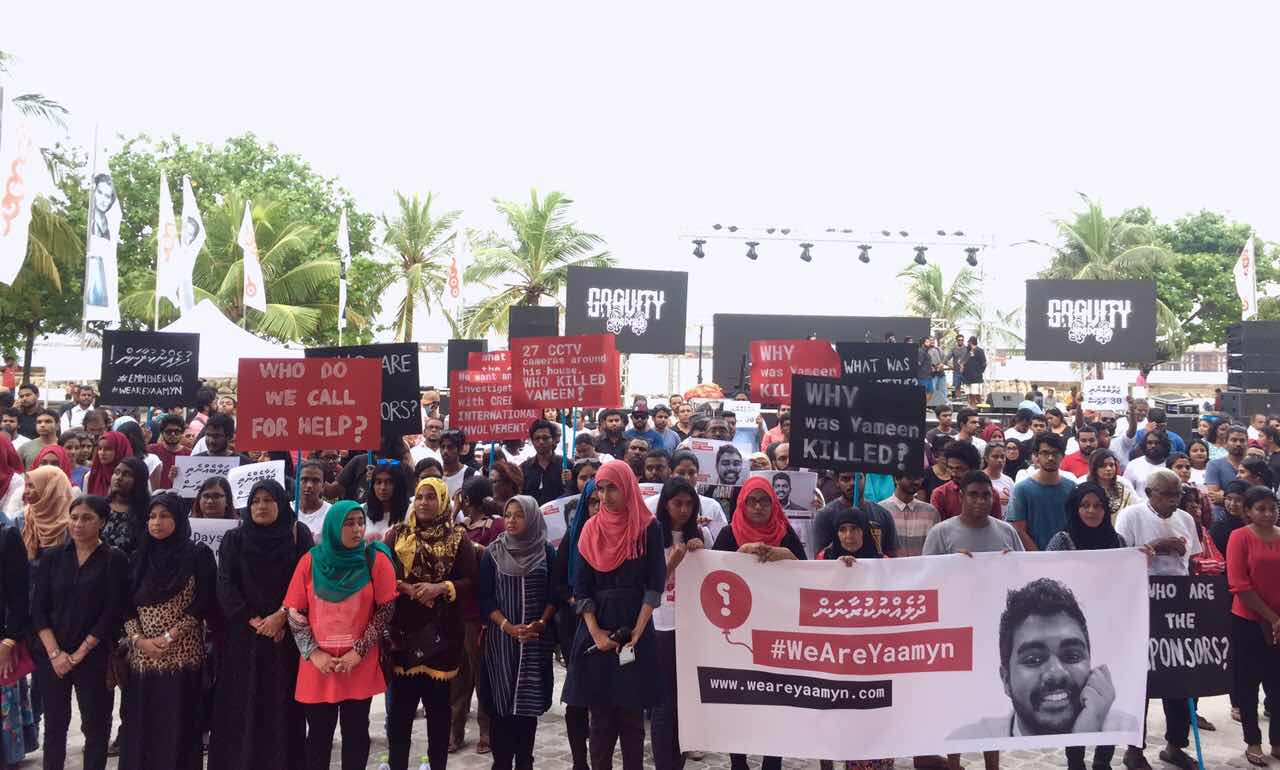 After almost five years into this high-profile case, the Criminal Court issued its ruling on 19th Jan 2022, stating two as guilty and charged them with murder while the other four suspects were acquitted.
WHO WAS YAMEEN RASHEED?
Yameen was a liberal journalist and political satirist who would frequently make criticism on the working of the Government of Maldives, radicals, and extremists. He began writing his own blog called as "The Daily Panic" where he would publish unfiltered contents, chilling facts, and details about what goes on in Maldives.


As the country was being ruled by the authoritarian leader Pres. Abdulla Yameen, Rasheed tried to be the light that would bring the truth for all to see, but on attempt for doing so he also attracted numerous death threats. He knew about the obvious danger involved and even after the disappearance and murder of his friend and fellow journalist Ahmed Rilwan, he refused to be intimidated or be silenced by it. And for his fearless commitment to restore freedom, democracy, and human rights to the Maldives, he paid the ultimate price — his life.

Yameen's family sued the police over the failure to protect him despite numerous death threats reported since 2014.