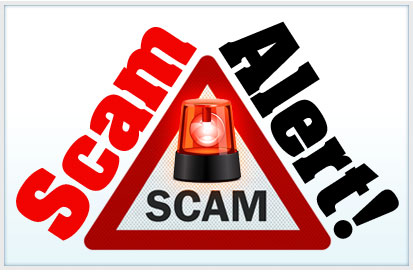 A massive money laundering cyclone involving $1.5 billion is set to hit the top political family of the Maldives, reveals a trove of documents accessed by The Sunday Standard. Key figures at the centre of the controversy are former Maldives Vice-President Ahmed Adeeb, Ghassan Maumoon and Faris Maumoon, who are the nephews of President Abdulla Yameen, and ex-President Abdul Maumoon Gayoom's sons.
Documents and email communications reveal that a Singapore-based shadowy businessman named Tan Kuan Yew flew 'huge cash amounts' into the Maldives, which was then laundered through official banking channels in the island country. The money was then channelised into legitimate businesses by floating a front company, SitiTrust & Administrator Ltd. According to documents, the idea of a front company was first conveyed by Tan to Ghassan and Adeeb on December 30, 2014. Documents reveal name of several top government officials, which show that the conspiracy was hatched in connivance with them.
A money laundering scam involving $1.5 billion is looming over the top political family of Maldives—involving former Vice-President Ahmed Adeeb; Ghassan Maumoon and Faris Maumoon, who are the nephews of President Abdulla Yameen and former President Abdul Gayoom's sons.
Adeeb was appointed Vice-President on July 22, 2015. Within months, he was arrested by the Maldives police in connection with September 28, 2015 bomb attack which targeted President Abdulla Yameen. The documents, accessed by The Sunday Standard, further reveal that the political leadership allegedly facilitated entry of a chartered flight loaded with cash to the Ibrahim Nasir International Airport in Male on March 11, 2015 at 16:07 local time. According to the flight log details, the aircraft flew out of Male on March 12 at around 14:17. Tan Kuan Yew was present to supervise the operation as revealed by the immigration details. He arrived in Male on March 7, 2015, from Singapore and left on March 16 the same year. Immigration details show he had earlier travelled to Male on January 13 and left on January 15. An email from Tan to Faris and Ghassan on January 15, 2015, clearly indicts the President's family. Tan wrote: "We will have two working days to complete the incorporation of the company and creating the necessary bank accounts. Thanks to the help of Faris, Ghassan and Fayaz (Senior National Defence Force officer, who was earlier looking after security of VVIPs ), this will hopefully take place and be completed by 14th January and leaving 15th as a buffer and further meeting if needed." The email communications between Tan and his facilitators in Maldives are also copied to Ghassan and Faris, which suggest that the chartered flight carrying the cash was to be secured by authorities upon landing at Male Airport on March 11 last year. Documents suggest that the Maldives Monetary Authority (MMA) was allegedly roped in to place the cash into legitimate financial system. The source of huge cash has not been mentioned in any email exchange which is in violation of guidelines issued by Financial Action Task Force (FATF), a body to combat money-laundering.
The entire plan, documents suggest, was hatched and recorded on paper in September 2014 when Tan was in Male to discuss the operation. On September 12, the Maldives Central Bank in a communication assured Tan of the safety of the funds. Email questionnaires sent to Faris did not elicit any response till the paper went to press. Maldives Minister of Finance Abdulla Jihad did not respond to emails either.
A September 22, 2014, document allegedly written by Tan to Ahmed Adeeb indicates that the total value of alleged money laundered could have been up to $1.5 billion. "When the physical fund arrives in Maldives, we need support from MMA to secure the fund from the aircraft to the bank premises for verification, counting and ensure immediate credit to our bank account after the due process is completed. As per discussed, MMA will issue a letter to confirm the above process and guarantee the safety of the fund," Tan's letter to Maldives Tourism Minister stated. MMA chief Azeema Adam in an email response to The Sunday Standard denied allegations. "The MMA is not aware of the alleged cash being transported to the Maldives by Yew's company. Bank notes that are imported to the Maldives by the MMA are handled under a very strict procedure which is followed in the presence of multiple agencies of the state," he said, adding: "MMA did not issue a letter to the Tan Kuan Yew and Idea-V Investment Management Pvt Ltd at any time."