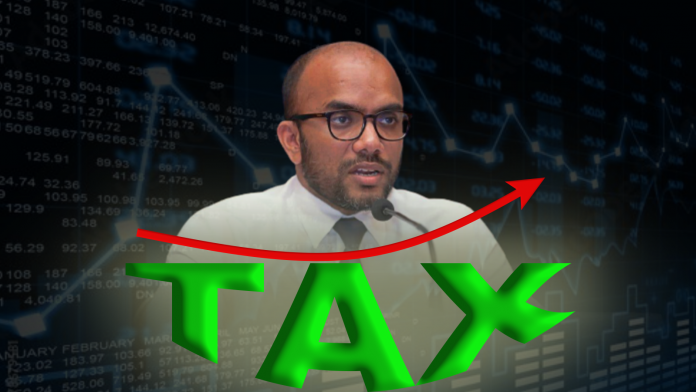 General Goods and Services Tax (GGST) will increase from 6 percent to 8 percent with Tourism Goods and Services Tax (TGST) increase from 12 percent to 16 percent from January 2023 onward.
President's Office Spokesperson Miuvan Mohammed in this matter has said that one of the most important steps to be taken to improve the government's reserve is to increase foreign exchange earnings. The government has been stressing that this step is necessary to improve state reserves.
However, many tourism industry players are criticizing the government's decision. The increased tax will cause a USD 50 million loss to tourism businesses in the first quarter of next year, Maldives Association of Travel Agents & Tour Operators (MATATO) said.
Also, MATATO has called for the resignation of Finance Minister Ibrahim Ameer. They have alleged that the minister had lied. They stated that Ameer is not capable of holding such a position.
Whereas, former head of central bank's Financial Intelligence Unit (FIU) and economist, Athif Shakoor states that Maldives will not go bankrupt as long as it has tourism. His statement comes after Speaker Nasheed pointed that Maldives was in the brink of bankruptcy and did not have enough in its reserves to cover essential imports in the coming weeks and months.
Many pointed out that Nasheed made those remarks because of the differences between President Solih and him. They claimed this was a political move to demean and discredit the administration advancements in progression of Maldives.
Athif has said that it is very unlikely that Maldives would go bankrupt given the resources it is blessed with.
Athif said he believes the government and other stakeholders will take corrective measures if and when Maldives nears bankruptcy. He also expressed confidence in Finance Minister Ibrahim Ameer, and said he would pull Maldives away from the path to bankruptcy.