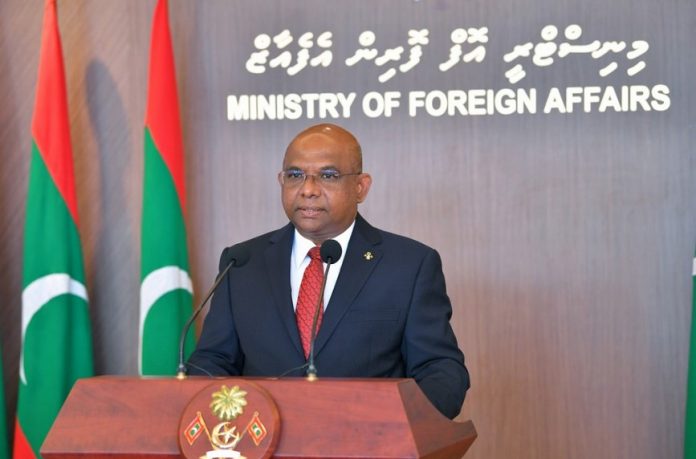 China International Development Cooperation Agency (CIDCA) conducted a meeting on Nov 21 in Kunming, Yunnan. CIDCA reported that Nineteen countries from Indian Ocean Region took part. Theme of meeting 'Shared Development: Theory & Practice from the Perspective of the Blue Economy.
The Ministry of External Affairs (MEA) in a statement rejected China's claim.
"The Ministry would like to clarify, that the Government of Maldives did not participate in the above-mentioned Forum, and communicated its decision not to participate to the Embassy of the People's Republic of China to the Maldives on 15 November 2022. Furthermore, participation by individuals or group of individuals from the Maldives, does not constitute official representation by the Government of Maldives."
Australia also denied the claims saying no officials attended the meeting.
Contrary to media reporting, no Australian Government official attended the Kunming China-Indian Ocean Forum on Development Cooperation. (1/2) @DrSJaishankar @SenatorWong @MEAIndia @rajnathsingh @RichardMarlesMP @TimWattsMP @dfat @DefenceAust @DefenceMinIndia #Kunming

— Barry O'Farrell AO (@AusHCIndia) November 27, 2022
Apparently, a message from former President Mohamed Waheed was sent to the meeting. Waheed, who has close ties with China, was invited to attend the forum. But this was a self representation and not from the State. The ministry stated that participation by individuals or groups of individuals from the Maldives, does not constitute official representation by the Maldivian government.
According to CIDCA joint statement Indonesia, Pakistan, Myanmar, Sri Lanka, Bangladesh, Maldives, Nepal, Afghanistan, Iran, Oman, South Africa, Kenya, Mozambique, Tanzania, Seychelles, Madagascar, Mauritius, Djibouti, Australia participated in the meet. India was not invited to the meet.
Founded in 2018, CIDCA is China's development & foreign aid agency. It funds projects primarily related to the Belt and Road Initiative.