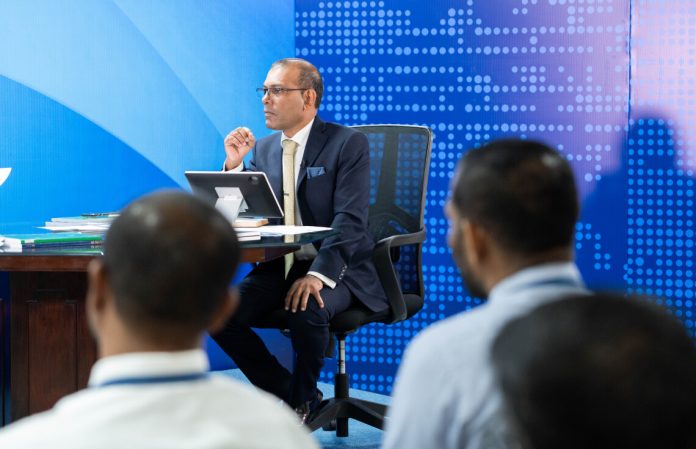 In an episode of Ask Speaker, aired on Dec 1, 2022, Speaker Nasheed said that one of the most important promises in MDP's manifesto for 2018 presidential elections has not been fulfilled.
Speaker Nasheed says that there should be no talk of an MDP presidential primary without a referendum vote to change the system of government.
Previously Nasheed had submitted a decree for a constitutional referendum to change the political system of the Maldives from Presidential to Parliamentary. But he received little support from his own party, so he withdrew before there could be any debate on this. Some people cited that the action followed after an agreement was reached between Speaker Nasheed and President Ibu to discuss the matter further.
The talks to switch into a parliamentary form of system had been backed by all coalition partners in 2018. However, all coalition leader except for Nasheed have since rejected plans to switch to a parliamentary system.
Speaking on the program, Nasheed said the parliament concluded lots of work by the end of the last session of 2022. He said a reasonable amount of bills have been completed.
With MDP presidential primary elections closing in, the factions with the party are becoming more prominent. Both President Ibrahim Solih and Speaker Mohamed Nasheed have announced their intention to contest the primary.
While, Nasheed has not officially made any announcements, its been said that he confirmed his decision to contest the elections at a meeting with his closest associates earlier this week. Also, his campaign is scheduled to begin next Friday in Gdh. Thinadhoo.