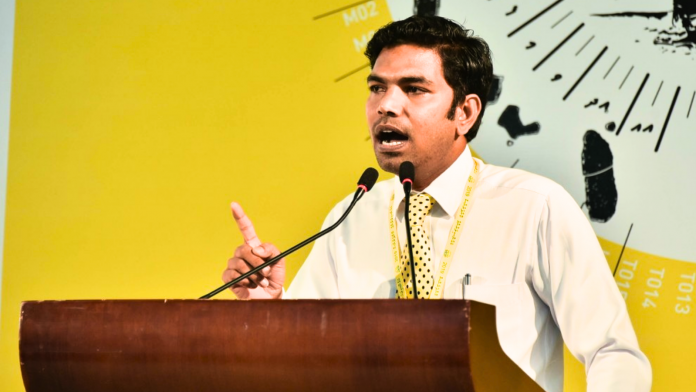 Minister Mohamed Shifaz has been removed from his post at the President's Office, according to a statement made by President's Office spokesperson Miuvaan Mohamed on Wednesday. Shifaz, who was also a deputy leader of the ruling Maldivian Democratic Party (MDP), was appointed to the post after President Ibrahim Mohamed Solih took office in 2018.
The move comes amid a growing split within the MDP, with the party's leader Mohamed Nasheed's allies engaging in talks with the Jumhoory Party (JP) for a possible coalition for the upcoming presidential election. Shifaz is one of Nasheed's closest associates and has played a leading role in Nasheed's 'Fikuregge Dhirun' movement.
Shifaz's dismissal comes just a few days after another of Nasheed's allies, Hussain Amr Mohamed Rashad, was sacked as the managing director of the State Trading Organization (STO) over accusations of openly opposing government policies.
Nasheed and his allies have declined to support President Solih, who won the MDP presidential ticket in January, paving the way for re-election. Instead, Nasheed's faction has teamed up with JP for the election and is now in talks to create a manifesto.
The dismissal of Shifaz is likely to further intensify the ongoing political turmoil , as the MDP struggles to unite ahead of the upcoming presidential election.