The Free Trade Agreement with China was approved by the Parliament in 2017 in under ten minutes during the Yameen's tenure. The contentious agreement was signed off after official talks between the then Maldives president and his Chinese counterpart Xi Jinping during the former's first state visit to the global super power in 2017. Maldives' Finance Minister Ibrahim Ameer recently described the deal as non-existent.
Speaking on a program aired by state radio station, Economic Minister Fayyaz Ismail said the agreement should not have been signed in the first place and said the agreement was detrimental to the country's economy.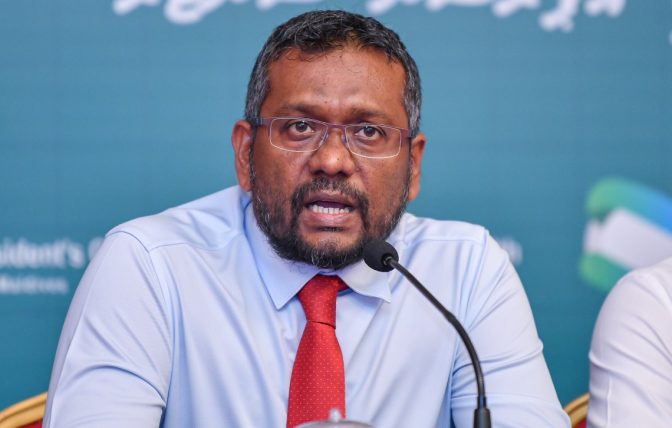 "My personal opinion is that the Free Trade Agreement is unacceptable and should not have been signed. True, it does have some benefits to it. He further noted that he had heavily criticized the agreement as a parliament member during the previous administration.
Minister Fayyaz Ismail said although the deal allows goods from China to be imported with no duty charged on it, charging a larger percentage on goods imported from other countries while no duty is charged on Chinese goods would likely disrupt the trade relationship with other countries .
Minister Fayyaz said he would not go ahead with such a deal under his ministership.
"The trade links we have established over time will be destroyed [if we go ahead with the FTA]. This means we will have nothing to fall back on. Our trade relations with Singapore, with Dubai, with India will all be in vain. Of course, all businesses will opt for Chinese products if goods are available at lower costs," . Adding that it will be challenging to re-establish the connections once again once the links are destroyed.
Serious question regarding the free trade deal
1000 pages agreement was passed with 30 votes by the ruling party (PPM) lawmakers in the 85-member legislature within one hours .
While Constitution requires 43 attending to pass legislation
Without any discussion on the merits or the demerits of the agreement
The oversight committee completed its review in a just 10-minute behind closed-door
An emergency sitting was called to vote on free trade deal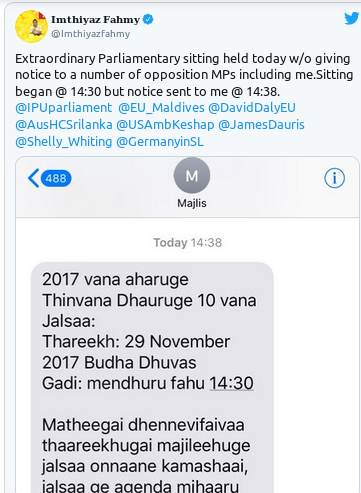 Several opposition MPs had revived text messages after the sitting began.
News source – Avas.mv