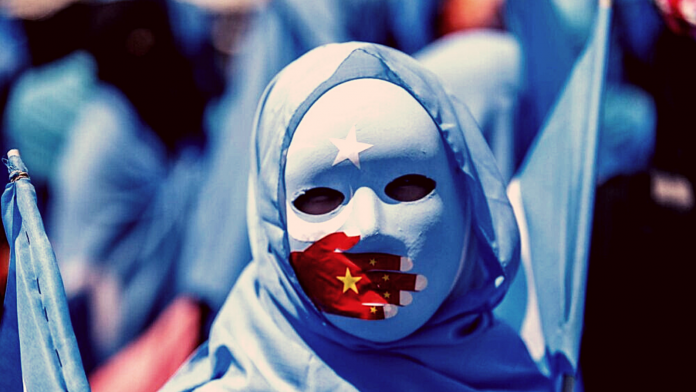 The European Union, Britain, Canada and the United States on Monday launched coordinated sanctions against officials in China over human rights abuses in the Xinjiang region .
The sanctions, including travel bans and asset freezes, target senior officials in Xinjiang who have been accused of serious human rights violations against Uighur Muslims.
Those targeted have been named as:
Chen Mingguo, the director of the Xinjiang Public Security Bureau, the local police force
Wang Mingshan, a member of Xinjiang's Communist Party standing committee, who, the EU says, "holds a key political position in charge of overseeing" the detention of Uighurs
Wang Junzheng, party secretary of the Xinjiang Production and Construction Corps (XPCC), a state-owned economic and paramilitary organisation
The former deputy Communist Party head in Xinjiang, Zhu Hailun, who is accused of having held a "key political position" in overseeing the running of the camps
The Xinjiang Production and Construction Corps Public Security Bureau, which is in charge of implementing XPCC policies on security matters, including the management of detention centres
What is China accused of?
More than a million Uighurs and other minorities are estimated to have been detained in camps in Xinjiang.
Xinjiang lies in the north-west of China and is the country's biggest region. Like Tibet, it is autonomous, meaning – in theory – it has some powers of self-governance. But in practice, both face major restrictions by the central government.
Uighurs living in the region speak their own language, similar to Turkish, and see themselves as culturally and ethnically close to Central Asian nations.
The Chinese government has been accused of carrying out forced sterilisations on Uighur women and separating children from their families.
British Foreign Secretary Dominic Raab said the measures were part of "intensive diplomacy" by the U.K, the United States, Canada and the 27-nation EU to force action amid mounting evidence about serious rights abuses against the Uyghur Muslim people.
U.S. Secretary of State Antony Blinken said in a statement that "a united transatlantic response sends a strong signal to those who violate or abuse international human rights, and we will take further actions in coordination with likeminded partners."
"We will continue to stand with our allies around the world in calling for an immediate end to the PRC's crimes and for justice for the many victims," Blinken said.
China responded immediately to the EU's move, slapping sanctions on 10 European individuals and four institutions that it said had damaged China's interests and "maliciously spread lies and disinformation."
Source – BBC and AP