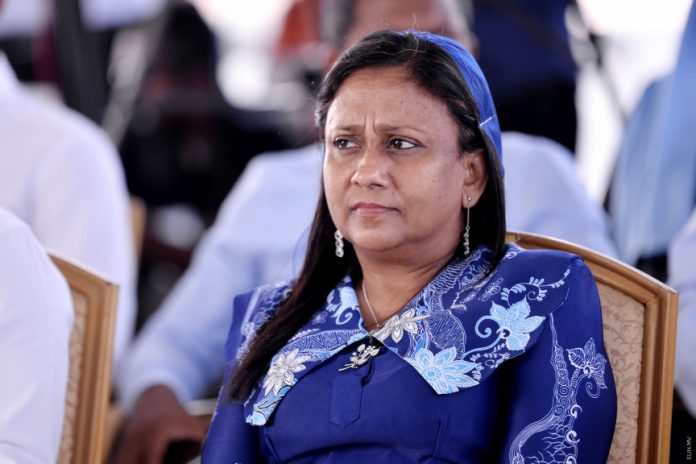 Opposition parliamentarians have submitted a motion of no confidence to the Parliament against Minister of Fisheries Zaha Waheed claiming failure to deliver on the promises made to the fishermen.
The opposition members claim that Zaha, in her position as fisheries minister, has failed to deliver the government's pledges for the sector as well as promoting the industry. Further, they claimed that Zaha has been irresponsible in fulfilling her responsibilities for the sector, noting that her remaining in the position would prove to be impractical for fishermen and their families across the nation.
MPs went on to note that the ministry has failed to act on the government's pledges or conduct any activities to promote the sector. The fisheries ministry also failed to pave way to increase value for fishermen's catch and increase their earnings.
The motion was introduced with the signature of 11 Members of Parliament.
PMP Ahmed Saleem
MP Adam Shareef
MP Ahmed Shiyam
MP Mohamed Ghassan Maumoon
MP Mohamed Saeed
MP Ibrahim Riza
MP Hussain Mohamed Latheef
MP Ahmed Toriq
MP Ibrahim Fazul Rasheed
MP Mohamed Nasheed Abdulla
MP Abdulla Jabir
Minister Zaha has previously been summoned by the Parliament for questioning following the failure to lay down many of the rules required by the new Fisheries Act. Zaha Waheed was appointed Minister of Fisheries for the Government Coalition partner MRM.