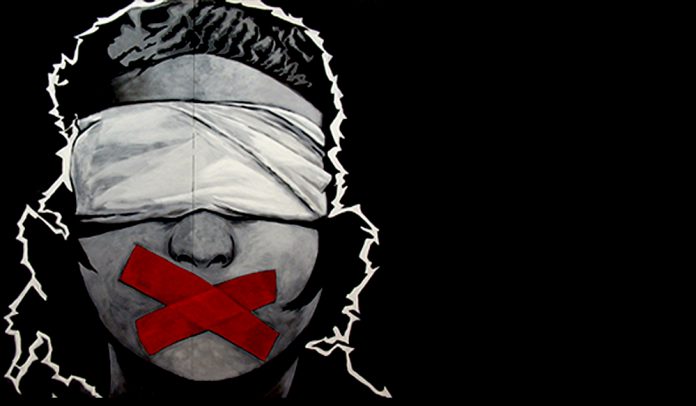 Honorable, 11 member countries of WHO (South east asia region), this is an open letter to you on behalf of each Maldivian fighting for justice. We have always been peaceful people living on a beautiful island country of indian ocean but today it is the time that we must become peacefully furious and find our opinions getting implemented on the social, economic, and political structure of our country.
Health is the most fundamental thing to a human-being. We are glad that Male got an opportunity to look into the human rights violation matter in our country. It is very hypocritical to witness talks about Hepatitis B and spreading health awareness among people on the same land where the former Vice President, Ahmed Adeeb is in prison, suffering from glaucoma is denied health access abroad because the government fear he might escape or give anti-government statement in the media. Qasim Ibrahim, a MP of Jumhooree Party fainted inside the courtroom during a closed-door hearing of his bribery trial. He was rushed to the only major hospital and was advised to fly to Sri Lanka for an advanced treatment. The court granted him permission but the state appealed against the court's verdict and seized his passport. It is highly disturbing when another political party leader's mother dies waiting for her son to get out of the prison and get her treated because the government is fearful again to allow him leave. This is the clear violation of our fundamental right- Right to life.
When prominent political party leaders are denied individual liberty, think about us common Maldivians who isn't restricted to the capital city but are spread across different islands and atolls where media coverage is null. Our cases against violence and discrimination go unreported. Our identity has been casted down somewhere under the inhumane nature of our race.
We are simple people entitled to be free according to our constitution but are we really free? We are degraded to helpless, voiceless creatures locked up like plastic animals of the Maldivian zoo under the dictatorship regime of President Yameen. They want to suppress our roar.
 Dr. Tedros , WHO's director general tweets :
There is nothing better you can do for your people then to strengthen your health systems.
Dr Tedros, WHO Director-General#RC70 pic.twitter.com/ViyGhrF6vR

— WHO South-East Asia (@WHOSEARO) September 6, 2017
Another tweet comes from our own health minister, Mr. Abdulla Nazim Ibrahim :
" I would like to take this opportunity to thank HEP for making healthcare a priority in the govt agenda"@ANazim2019 #RC70 pic.twitter.com/APnbJbLxtq

— Min of Health_mv (@MoH_mv) September 6, 2017
What raises our eyebrows after going both the tweets is the fact that leaders are overlooking the major issues Maldives is facing today. What about strengthening democracy and human rights? Vulnerability makes us fall. Today, Maldives is vulnerable to human rights violation in many different forms and regimentation.
Should we overlook the 'environment' that surrounds us, shapes our lives, makes us who we are and only focus on 'climate'?
What would you do of a home where no one lives?
  Think!
  Thanking you
A Commoner