Parliament Speaker and Former President Mohamed Nasheed in a recent parliament sitting made chilling statements that the Yameen's signing of the Malta deal existed.The then government has strongly denied the existence of the agreement.
In an article published by Haveeru in Oct of 2015, it was reported that a weapons warehouse is being built on the south side in Uligan. In addition to that, an accommodation block and a building to carry out the administrative work of the company is also being constructed on the land.
The part that makes this all very suspicious is that back then, the government gave clear statements that 'Maldives will not entertain foreign arms deal.' But despite this, the company had begun work on the land and to top that of, Malta even confirmed its plans.
No foreign entity can begin work on site without due permission from the authorities.
The maritime service agreement:
Safety at Sea Logistics Ltd – SASL's main company is Malta's Marshall Consultants group. It issued for license in Maldives on 28th June,2015.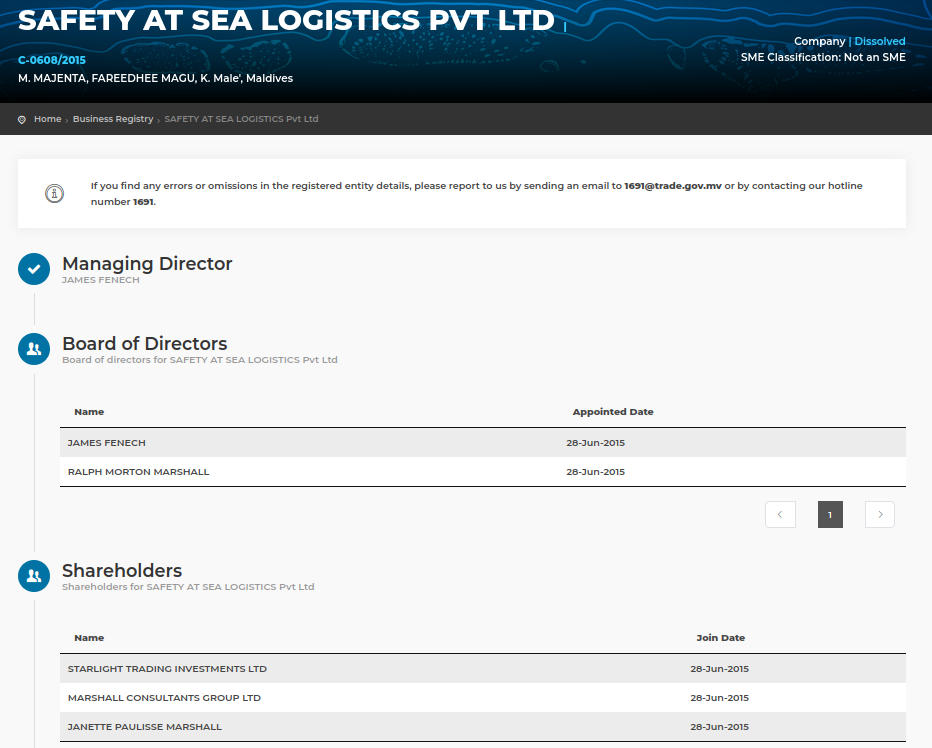 James Fenech is the MD and Board of Directors include James and Ralph Morton Marshall.

Shareholders are Starlight Trading Investments Ltd, Marshall Consultants Group Ltd and Janette Paulisse Marshall.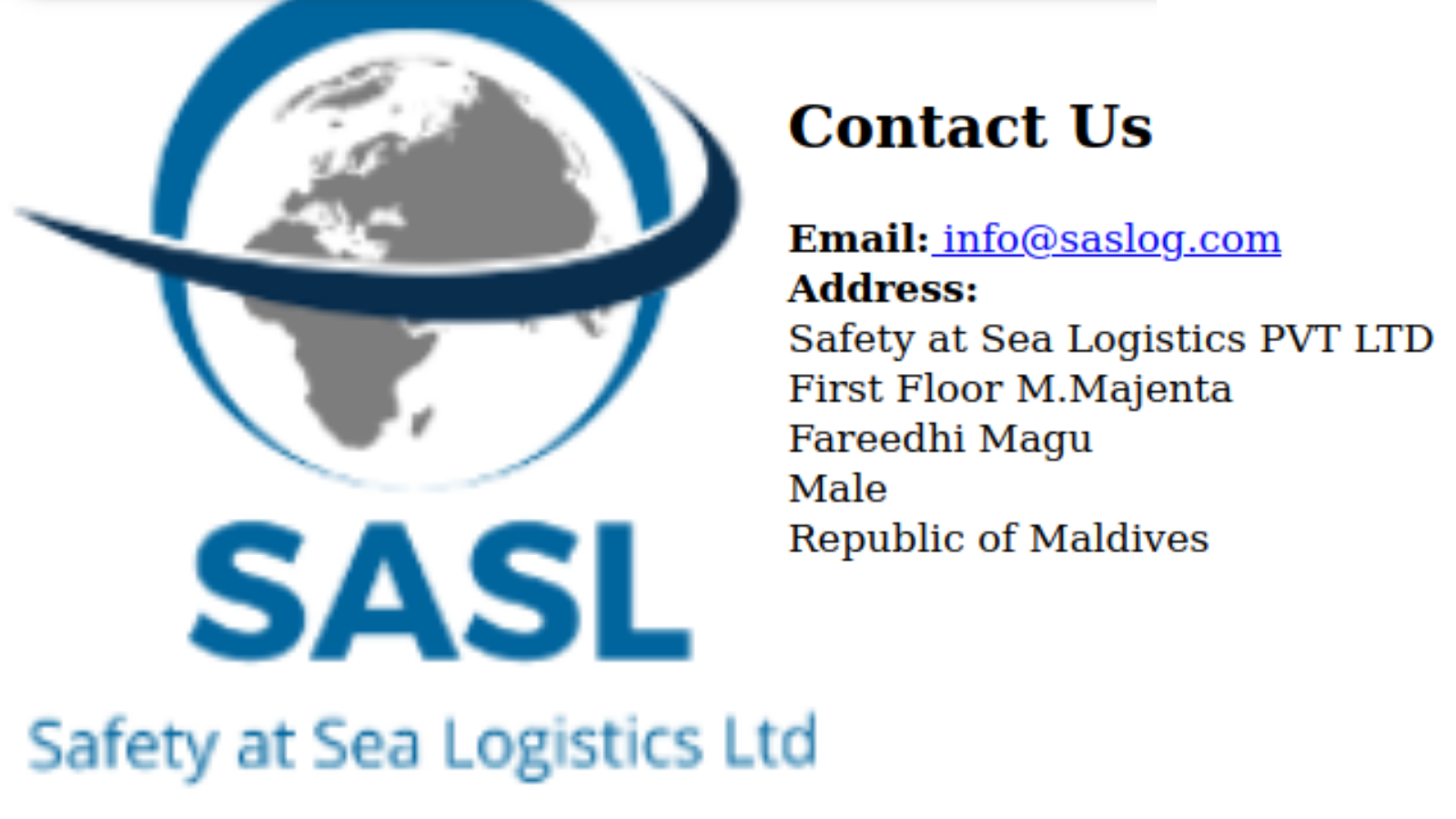 The address in Maldives is located at Magenta at Maafaannu ward, but there is no telephone number listed. When visited the address, the office was not found either.
According to Maldives independent, when it tried to get in touch with the company they were only able to connect to a "Mr. James" through the Marshall's general phone number. Its reported that he refused to give his last name and also gave statements that SASL's local contacts in Maldives "are confidential."
Why is an entity so secretive and limited in giving out its details?
Its been assumed that the one who spoke with Maldives Independent over the phone call is none other than the MD, James Fenech himself.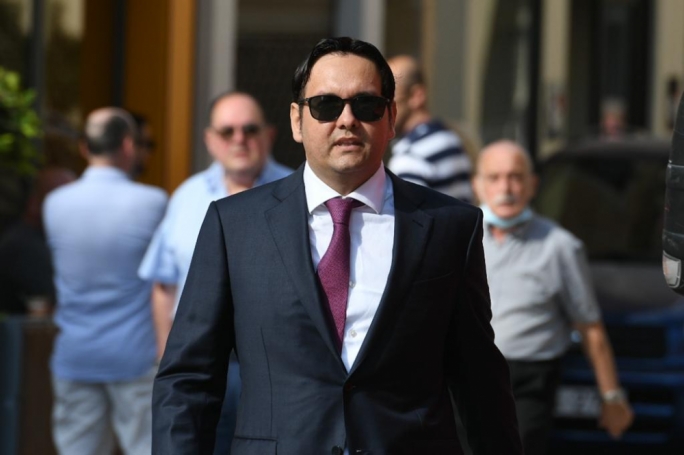 When profiling James, we found a series of illegal activities he has committed over the years.
Fenech is known for his weapons supply and maritime security services companies Fieldsports, Outdoor Gear Supplies Ltd, PBM, RAE Malta, Safety At Sea Logistics, Sovereign Charterers and Stategic Supplies Ltd. All companies fall under his Unified Global Services Group.
This is James Fenech's web of Malta-registered companies, many arms/security related.
Paradise Papers – Malta corporate registry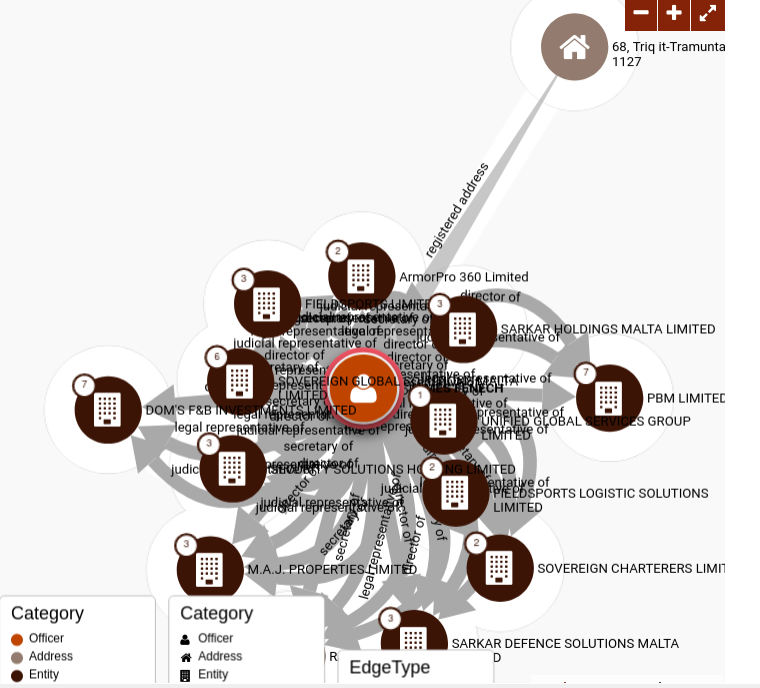 SASL, Malta's corporate registry data as given by Paradise Paper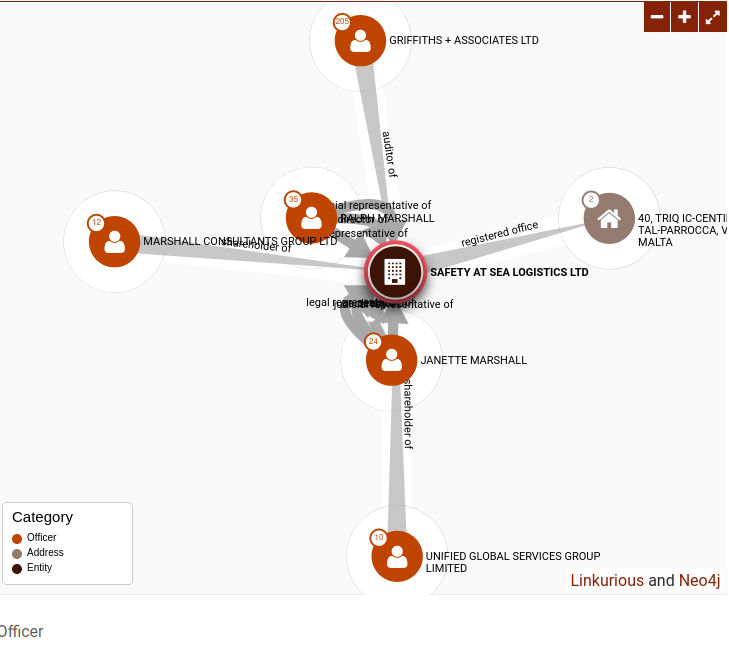 This article tells us that he has been charged with breaching EU sanctions on Libya by using inflatable boat to sneak people in and out of the country, prompting the Libyan authorities to launch an investigation.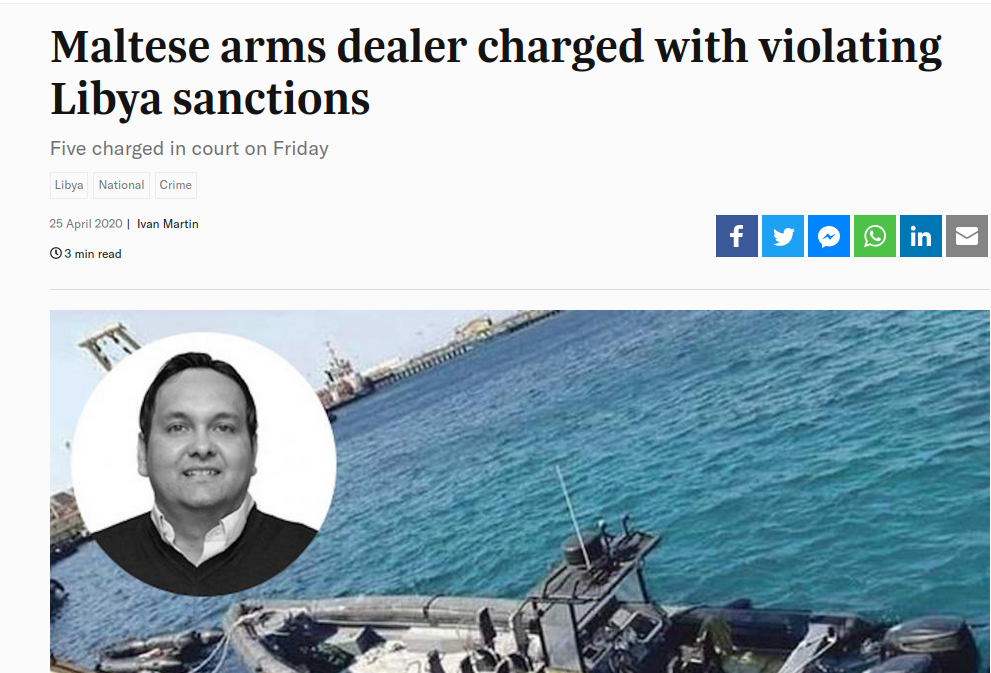 Fenech's interest in Lybia:
Fenech is no stranger to controversy, he has also been linked with US private militia operator Erik Prince, with whom he partnered to produce and sell ammunition.Its also been reported that James used Malta as a base to send US and South African mercenaries via sea routes to support the genocidal maniac Khalifa Haftar.
Why was Fenech interested in setting an armory in Maldives, if his focus is Lybia?:
Fenech's SASL planned to build a land and floating armory in Haa Alif Atoll Uligan, because of its Geostrategic importance. An island that straddles the eight-degree channel, along the Gulf of Oman and Red Sea shipping lanes.
Large vessels carrying goods travel from the north of the Maldives. Due to the risk of sea robbery in some areas of the vessels, the vessels were assisted by armed guards. If a boat crossing the area seeks services from the SASL unit in Uligan, the armed guard will board the boat by speedboat and they will remain in it until they reach the destination.
But there was more to it than just providing maritime security. Based on the reports found on James Fenech, it can be said that he had ulterior motives to set up base in the Indian Ocean.
The Indian Ocean:
Once he had accessed to the Indian Ocean, his trafficking of people and dealing in illegal arms trade would have encompassed to a broader scale. Also, the income generation in this business was massive, there was no way Maldives government at that time who is known for being money-hungry could overlook this lucrative offer without turning its head twice.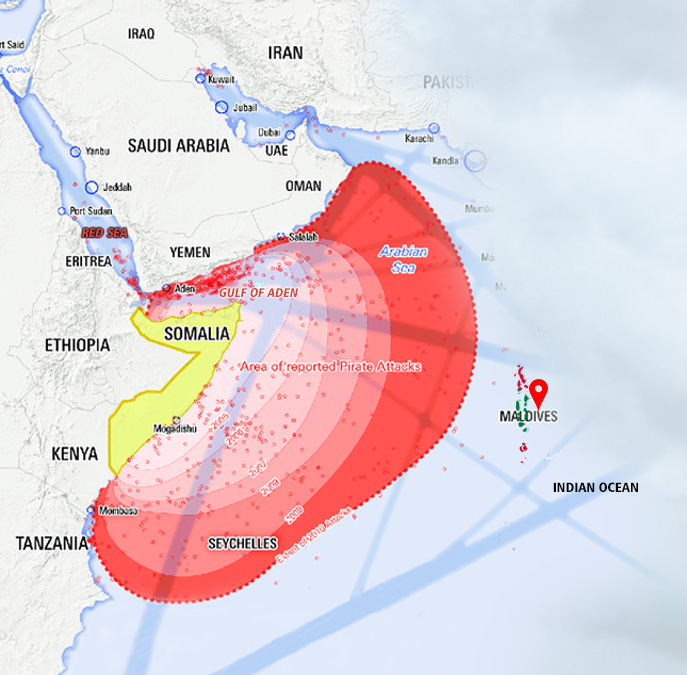 Was there a possibility of money laundering through this company to the related "Local contacts" it had in Maldives?
Maldives all time biggest threat to National Security:
According to SASL's listing, they will build their own weapons warehouses and use sea vessels with weapons. This meant that even though MNDF personnel will be stationed to guard the armory, they will have no monopoly or role to play. SASL will be fully in charge of the operations and the sate will have no oversight over the matter. Experts commented that this could be a threat to national security. This in itself was a big red-flag for the island nation.

The parent company's directors are Janette Marshall and Ralph Marshall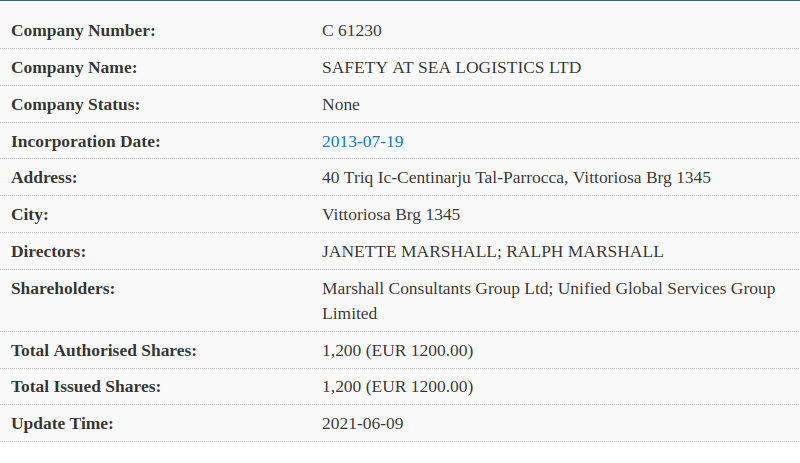 Here is a link to both Janette and Ralph's social media accounts. It looks like they haven't been active for a long time. Infact it also feels like there could be a possibility of the Id's being generated fake.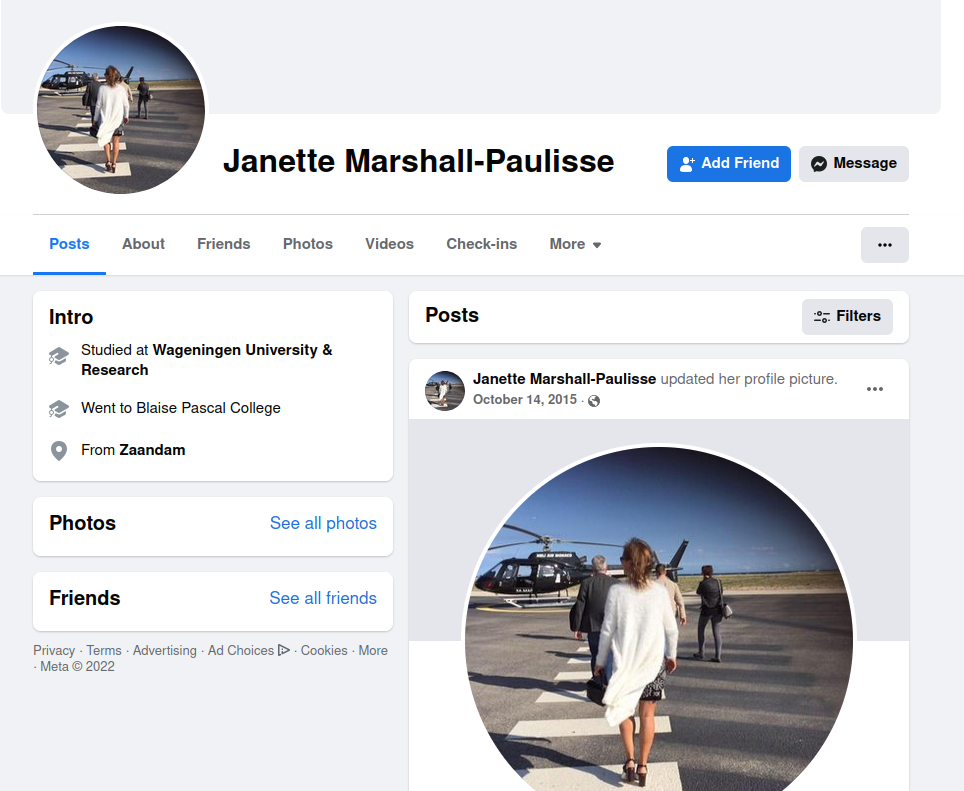 Ralph Marshall LinkedIn: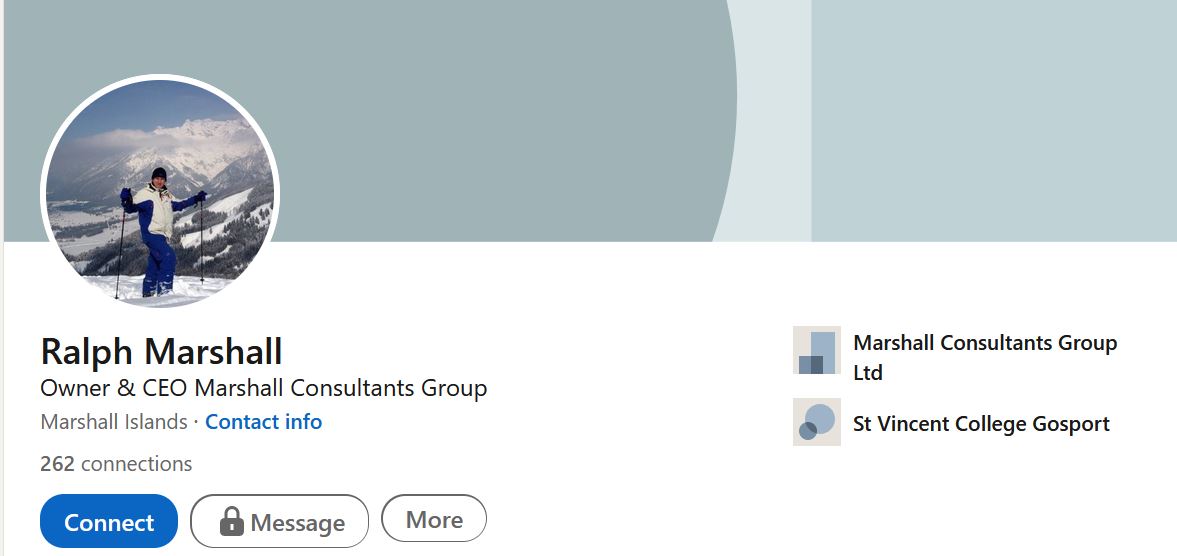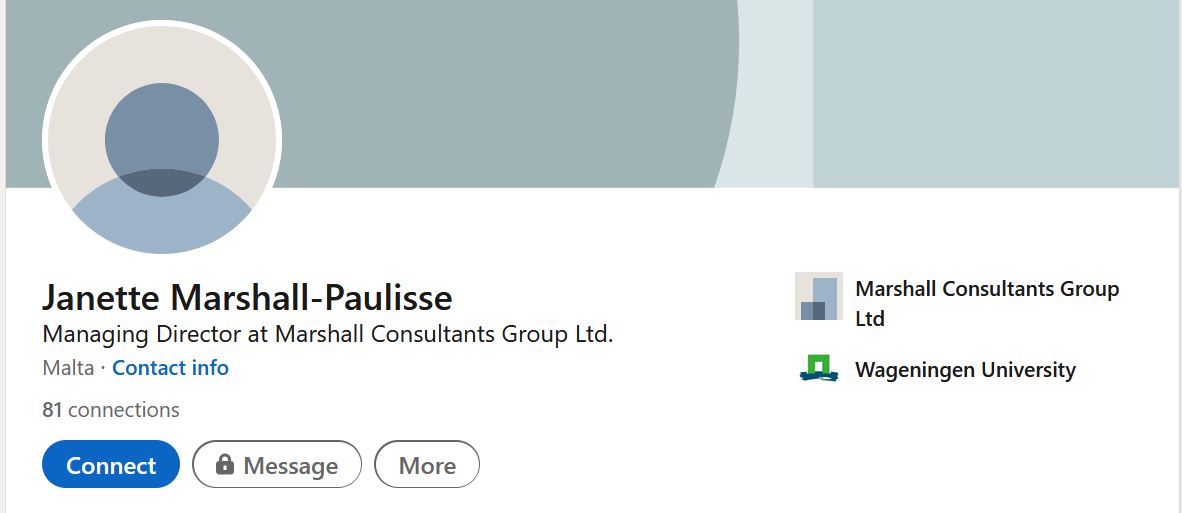 Was governments intel source weak back then?:
Whats irony here is that, the company already had so many red flags back then itself. Didn't the government do related profiling and background sourcing before deciding to sign such a corrupt deal? If this was as government claims "security service" deal, why was it opposed to sign the UN's Arms Trade Treaty as proposed by the opposition back then?
Had it not been the quick intervening by the then opposition into the matter and the continuous work by the then media outlets to look into it, Maldives would have been facing the consequences that Yameen speaks of today- Independence, sovereignty & national security. If such armory hub had been established, it would have been the biggest deal that would have cracked Maldives to bit, giving it the title of being the "largest illegal arm trade supplier" from the Indian Ocean.