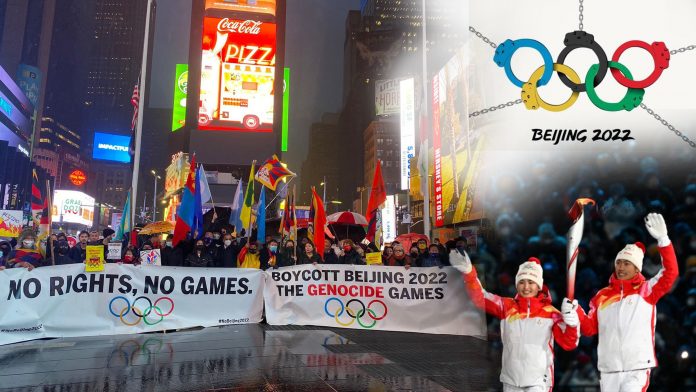 China's decision to let an Uyghur athlete into the spotlight as the torchbearer at the Beijing Winter Olympics 2022 opening ceremony has sparked some controversies over the long dispute regarding abuses of rights of the Uighur community in Xinjiang.
As the entire world is now keeping watch at Beijing for the Winter Olympics, Uyghurs, along with Tibetans, Hong Kongers and Chinese human rights are calling for governments to boycott the Games and athletes to speak out against the Communist Party.
The Uyghurs are an ethnic group, mostly Muslim that has lived in northwestern China for thousands of years. The region is rich in natural resources and crucial to Chinese President Xi Jinping's Belt and Road economic initiative. Tension has for long existed in the plains of this territory for decades, sometimes escalating to harsher acts of violence. China portrays Uyghurs as potential terrorists to justify their actions against the community.
In 2017, President Xi maximized his powers over Xinjiang by building camps where the Muslim majority were held. Survivors of this camps have testified that the people in the camps were subjected to rape, torture and forced sterilization— an attempt to incarcerate ethnic group. The US and several other nations describe China's action as genocide and has also been called the largest confinement of religious minority since the Holocaust.
Beijing has always denied the claims and in another statement Chinese Officials denied the camps ever existed but later said they were "vocational training centers."
United Nations requested for access to the territory so that an investigation can be carried out but this proposition was also denied. Chinese Official says Uyghurs abroad, including camp survivors who have testified are 'fake witness' who have fabricated lies to tarnish China's image to the world.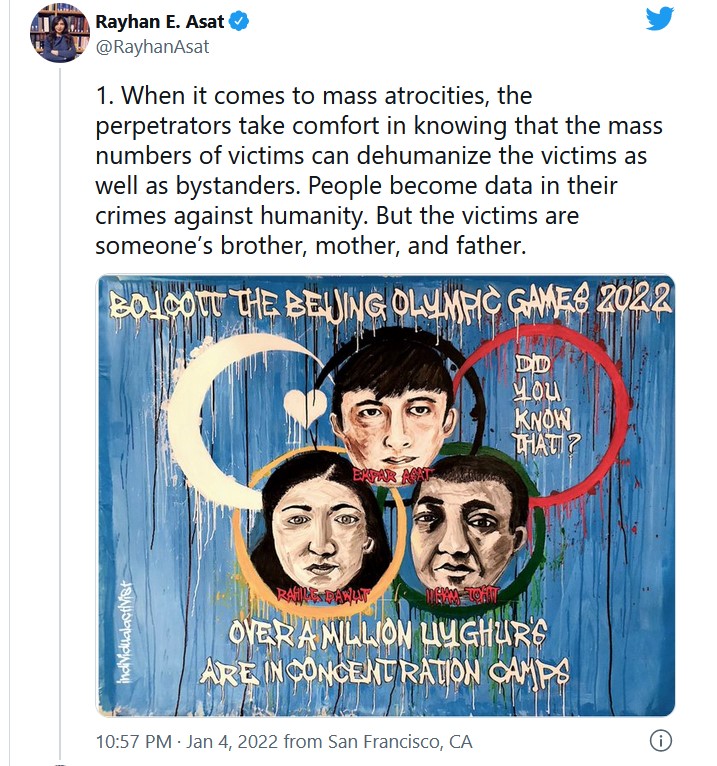 But few of the people who have migrated from China says the otherwise. Many have given statements where they have said that they have lost contacts with their families and said it felt like their family in China had vanished into a parallel world. The refugee reminisced their stay in Xinjiang and recalled growing up surrounded by Communist Party security networks where they had to self- censor, pray in secret and always be wary not to speak about their faith in public.
When US administration announced a diplomatic boycott of the Beijing Winter Games last month which was followed by several other countries, the spokesperson of IOC (International Olympic Commitee) gave statement that they respected each government's choice but Olympics were 'beyond politics.' Also, refused to engage with any questions related to human rights.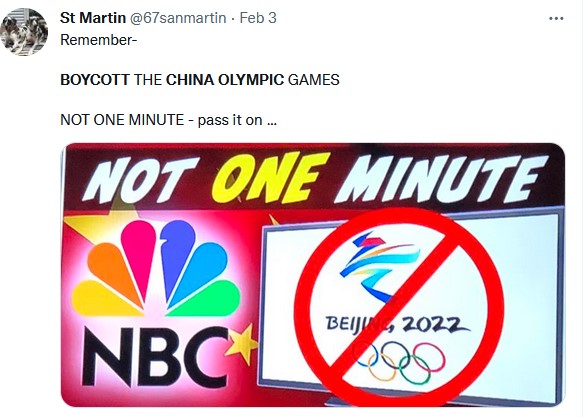 People are now protesting and raising their voice to boycott the Olympics and also condemns China of using the young Uyghur woman Dinigeer Yilamujiang, a 20-year-old cross-country skier to propagate the situation.
Ma Haiyun, an expert on Xinjiang and associate professor at Frostburg State University in Maryland, said Yilamujiang's selection was intended to send a message. "By selecting a Uyghur athlete to light the torch, China is trying to address criticism by the West about genocide or persecution of the Uyghurs" he said.