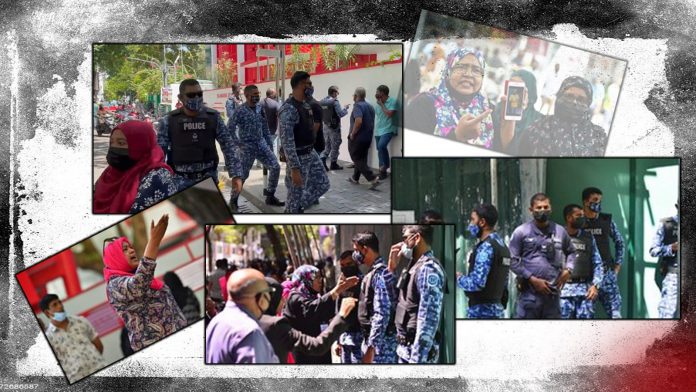 Voting for the very competitive Komandoo by-elections began today morning at 08:00 am. The candidates competing in the elections are MDP's Mohamed Rashid, PPM's Moosa Fathuhy Adam and MNP's Abdul Hannan Idrees.
The campaign for Komandoo constituency was led by senior party officials. MDP, PPM and MNP held various activities till last evening to conclude the campaign.
Supporters can be seen in high spirits as tension emulsifies in the grounds of the event. Within the first few hours of the voting process, a small crowd started gathering outside Iskandhar School, which is being used as a polling center. Police have been deployed in the area after following allegations from PPM supporters that MDP is bribing voters with cash.
A case has also been lodged with Elections Commission, accusing MDP's candidate of campaigning outside the polling station, attempting to influence the election.
These types of accusation started arousing since yesterday after the campaigns concluded. A protest broke out in Sh. Foakaidhoo last night over the place that was decided to accommodate the Election Commision's Officials who had arrived in the island for the parliamentary by-election. The source of tension got triggered because of the Guesthouse, which is allegedly linked to Maldivian Democratic Party (MDP).
Commenting on the matter, EC's President Fuad Thaufeeq said that as accommodation were arranged through the focal point of the islands – EC was in the view that the guesthouse was not linked to any political parties. He said that the matter further escalated because some media outlets reported fake details saying EC officials had met with some senior officials from MDP.
Countering the report made by these outlets, Faud commented that the Officials were given strict instructions to not make contact with any members of any political parties before being sent to islands for election-related matters. He further added that no complaints have been received so far relating to these accusation and stressed that if any such complaint is submitted, it will be promptly investigated. This was his statement from earlier today.
Recent development suggest that complaints have been lodged. Complaints Committee head Ibrahim Hafiz confirmed that seven complaints have been lodged with them over the Komandoo by-election.
This includes allegations of bribing voters with cash, he confirmed.
Hafiz said that the complaints do not meet requirements, but the committee was investigating it to the extend of their resources so that things can be conducted fairly.
Other complaints lodged with the committee include the allegation MDP had opened a campaign center near the polling station in Male'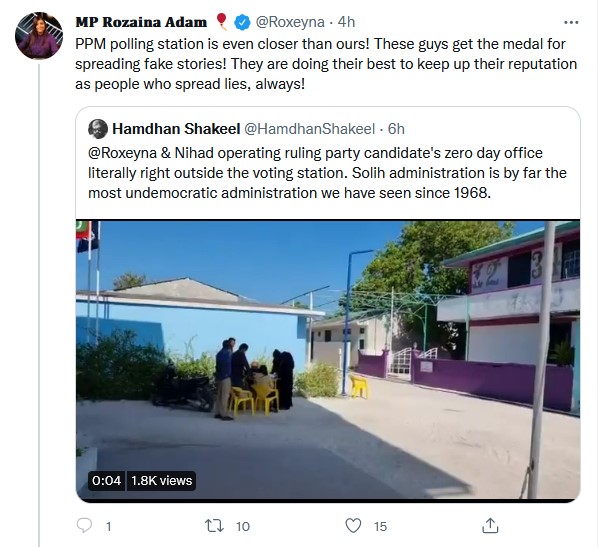 More than 3,309 people are eligible to vote.
Komandoo: 1,406
Maroshi: 703
Foakaidhoo: 1,201
What broke out as a small dispute outside Iskandhar School, escalated further prompting the deployment of Special Operations (SO) Officers to the area.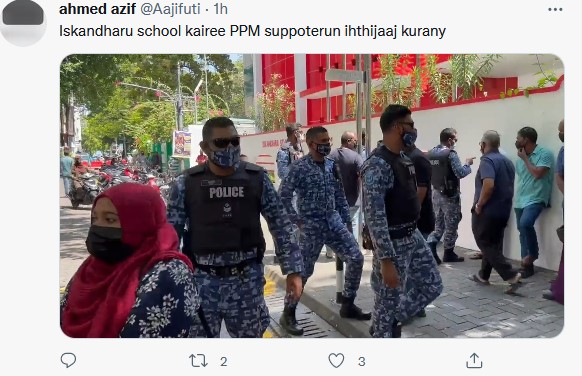 Many people took it to social media who voiced their opinion on the situation. While PPM supporters are adamant on dispersing this commotion wider, a difference of opinion could be seen where people are accusing PPM supporters of diverting the purpose of election and stopping people from voting.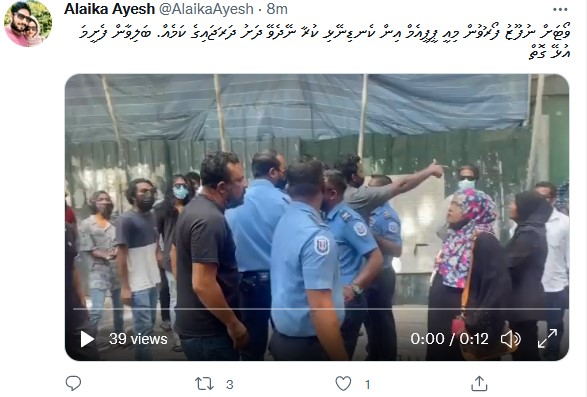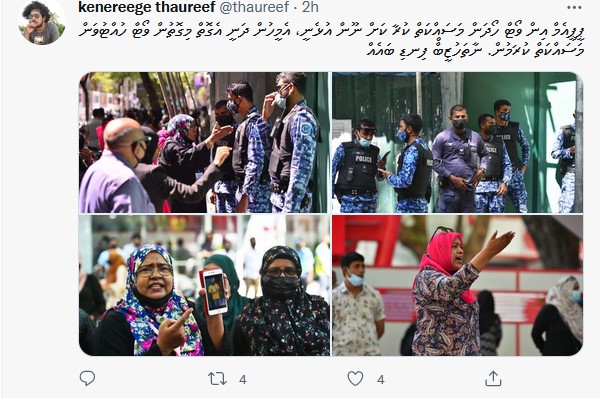 This comes after a similar rift that occurred in the previous presidential election where Former President Yameen and PPM were in cahoots when they sensed their defeat. People of Maldives are already familiarized with how well the opposition deals with their loss and fabricates false scenarios when cornered. Can this be another orchestrated divergence? By the looks of how things are unfolding, things might get pretty ugly as poll closing time nears.
As of now 2570 voters have cast their ballots so far; 1288 female voters and 1282 male voters.
The Komandoo parliamentary seat fell vacant following the death of MDP MP Hussain Waheed, who died after a year-long battle with cancer last year.