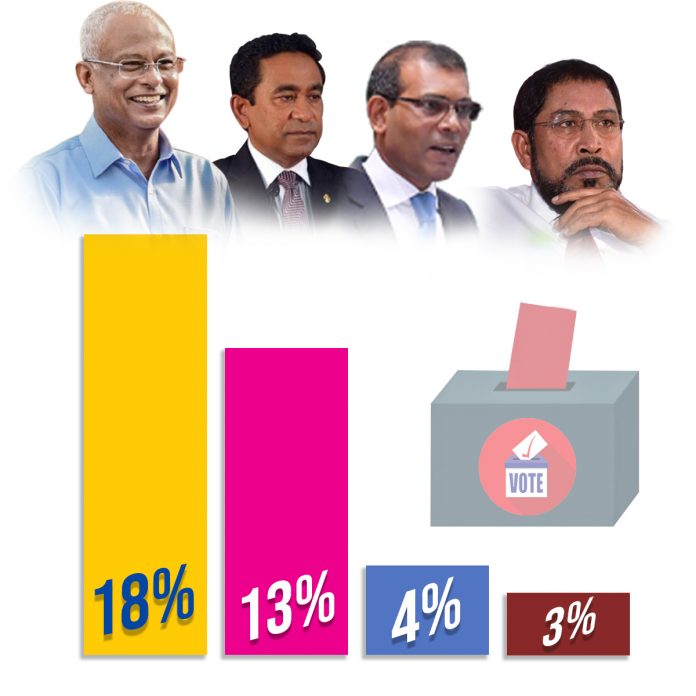 A recent survey conducted by the Baani Center for International Policy, a Maldives-based think tank, has indicated that President Ibrahim Mohamed Solih is likely to win the upcoming presidential election. The poll results show that 18% of voters would vote for the incumbent president, followed by 13% for former president Abdulla Yameen, 4% for former president Mohamed Nasheed, and 3% for Qasim Ibrahim. However, the race is still wide open, with 43% of voters undecided about their preferred candidate.
The poll also revealed that President Solih was the most popular candidate across all genders and locations, with his highest popularity figures coming from small islands. Former President Yameen was the second most popular candidate, with his highest rating also coming from small islands. Additionally, President Solih was the most popular choice for voters between 25 to 64 years old, while former President Yameen was preferred by voters between 18 to 24 years old.
Overall, the poll results suggest that the Maldives' 2023 presidential election will be a closely contested race, with no single candidate currently enjoying a significant lead.