The Former first lady Fathimath Ibrahim , popularly known as "Madam Fathun" has a rare honor of being one of the most controversial person in the Maldives Political history. She has been accused of abusing state resources and misused the privileges offered to her by virtue of being first lady.
Here is the endless lists of her controversies …
Built Mosque through the illegal way .. Shazail Shiyam ,MD, Maldive Gas, recently reveled that Fathimath Ibrahim had built a mosque in Hulhumale' in memory of her parents. He alleged that she misappropriated MVR 2.5 Million worth of funds of the Maldives Gas Limited to meet the construction cost of the mosque. She also used the construction material meant for Maldives Gas for the construction of mosque in Hulhumale .

News Link –   MVR 2.5m on ex-First Lady's mosque
Distributions of dry Date .. In June 2016 – When Saudi Government had donated 50 tonnes of dry dates to Maldives for Ramadan, the First lady Fathimath Ibrahim ordered the finance ministry to divert 10 tonnes of dry dates to the presidential palace .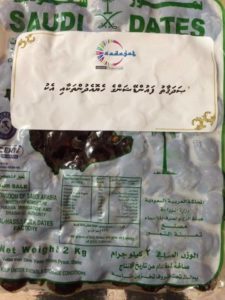 Later, 500 boxes of dates were transported to the campaign office run by the first lady in Malé, on a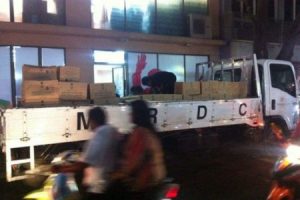 truck owned by the Maldives Road Development Corporation . The dry dates were further distributed by her NGO Sadaqat Foundation to gain public support for Yameen's 2018 presidential bid.
News Link-  Distributions of dry date
The Channel News Maldives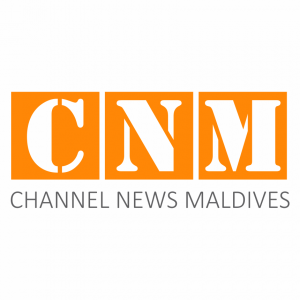 (CNM), which broke the story was, later, forced to shutdown by state authorities.

News Link- The Channel News Maldives forced to shutdown
Another News Portal AdduLive was blocked ,after the news portal had published an article in April 16, in which a Rice trader had bribed Fathimath Ibrahim for grant of the rice import contract.

News Link –  AdduLive was blocked
Distribution of cash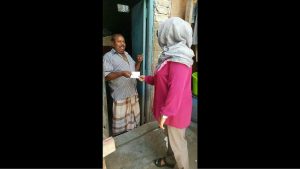 In February 2016, She started door to door Money distribution campaign to quell public outrages, when Yameen was exposed in historic MMPRC corruption scandal and received USD 1 million in his private bank accounts.
News Link-  First lady distributed cash
Hajj quota – Fathimath Ibrahim had mounted pressure on the Islamic Ministry to allocate 50 Hajj quota to her NGO . Every year Saudi government has facilitated the Maldives with 1,000 Hajj pilgrimage quota .
News Link – Hajj quota
Waqf Fund– In December 2016, She refused to handover USD 24,000 received from Abu Dhabi association, as donations to the Waqf Fund managed by the Ministry of Islamic Affairs.