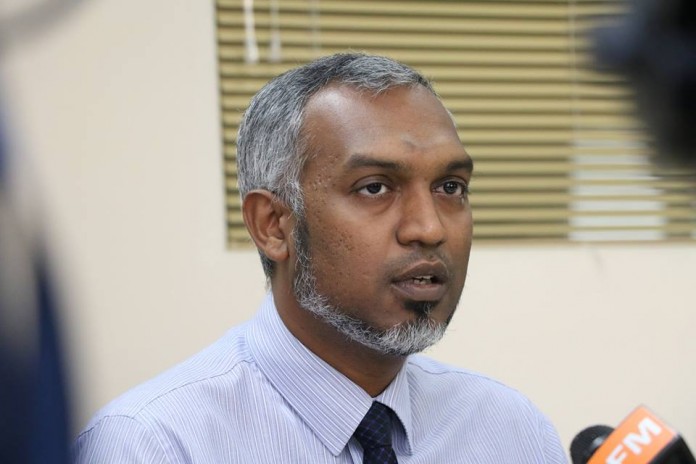 The Minister of Housing and Infrastructure, Dr Mohamed Muiz, made an illegal advance payment of MVR120 million (US$7.8 million) to the Maldives Roads Development.
While the public finance regulations limit advance payments to 15 percent of a project's total cost. The audit report revealed that the ministry paid 25 percent to the state-owned corporation for an MVR480 million (US$31 million) project to build roads in seven islands. The Housing minister gave "false information" to mislead the finance ministry into approving the payment.
The audit also reported that MVR12 million (US$778,200) was spent for road construction on the island of Dhidhoo in Haa Alif atoll, but the funds were not earmarked in the ministry's budget.
The minister also spent MVR526,537 (US$34,100) on various projects without signing formal agreements as required by the public finance regulations. The minister hired an employee on contract basis, in violation of the civil service regulations, which calls for a job announcement in the government gazette and an interview process. The unnamed employee was paid MVR52,537 (US$3,400) .
Must Read: