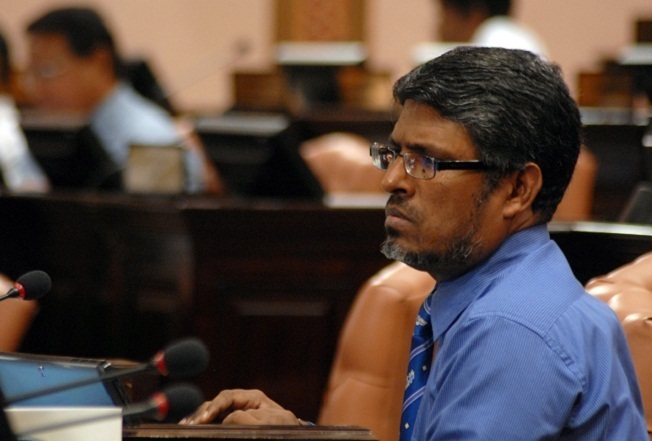 The government continues to impede the investigation into the brutal murder of prominent lawmaker Dr Afrasheem Ali, his family alleged Thursday saying that there was no hope for justice in this regime.Afrasheem's body was discovered brutally stabbed to death in the stairwell of his home on October 2, 2012.
Police have maintained that the murder was premeditated and politically motivated. But four years on, the masterminds behind the killing nor the motive are yet to be determined.
Hussain Humam Ahmed is awaiting execution despite Afrasheem's family urging the authorities to delay the execution saying that the murderer remains a key witness in identifying those who planned and funded the murder.
Abdul Nasir, brother of the murdered MP continues to accuse a government conspiracy and alleged that top officials of the present government had been behind the murder and are now trying to stop the investigation.
Opposition has continuously alleged incumbent president Abdulla Yameen Abdul Gayoom's involvement in the MP's murder.
Nasir accused the authorities of allowing a former soldier, who was believed to have funded the killing on orders of some influential politicians, from leaving the country.
Azlif Rauf, a former soldier arrested for the murder of MP Afrasheem Ali in 2012.
He was never formally charged.
His family says, Azlif had died fighting in a battle in Syria last year, a claim disputed by the opposition and Afrasheem's family.