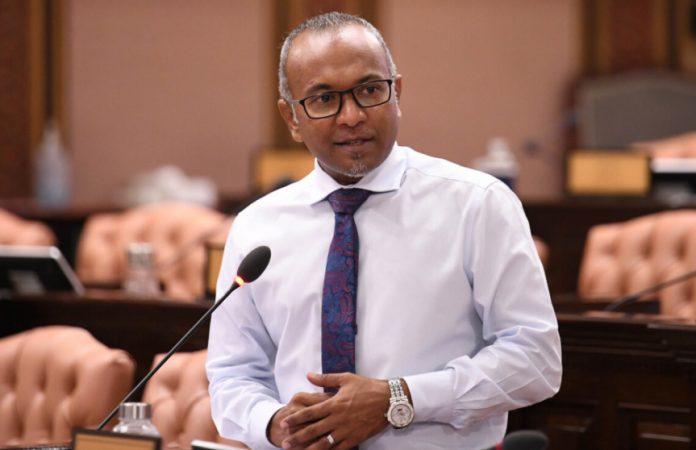 For many, the upcoming MDP chairperson election is going to be a deciding factor that is going to determine the future of the main-ruling Maldivian Democratic Party.
Set to be held on 14th May, the candidates contesting for the party's chairperson seat is MP Imthiyaz Fahmy and Economic Minister Fayyaz Ismail.
Giving his inputs, the party's ex chairperson Hassan Latheef said the election's outcome would answer several important questions. Questions such as if the party would enter the 2023 election, heeding Nasheed's foresight, vision and efforts.
'MDP members will know for sure that the party cannot win the 2023 election if Nasheed is cast aside and isolated and his input is disregarded. What is clear to me is that if Imthiyaz Fahmy wins the election, the scenario I just described would not play out. Nasheed would continue leading the party as the party's President, and his input and advice will be considered in facing the 2023 election. If not, I do not doubt that things will not play out this way,' Latheef said.
There has been in the past, a round of debates that took place in one of the party's meeting after a notion of difference in opinion was stated by members, that has been divided in two factions. Also, an exchange of words in the party's whatsapp group, gave clear indications that tension is brewing in the air and things are not so well internally.
Following these events, Economic Minister Fayyaz Ismail has said the party's internal elections must not deteriorate relations between the members of its National Council.
Imthiyaz is backed by Parliament Speaker and former President Mohamed Nasheed and his loyal followers, while Fayyaz has the support of the majority of the party's National Council members and top government officials and President Ibu himself.
The election was suppose to take place in 16th April, 2022, but was postponed to 14th May as the election date coincided with the month of Ramadan. 100 Mps out of 115 National Council members voted in favour of postponing the election.