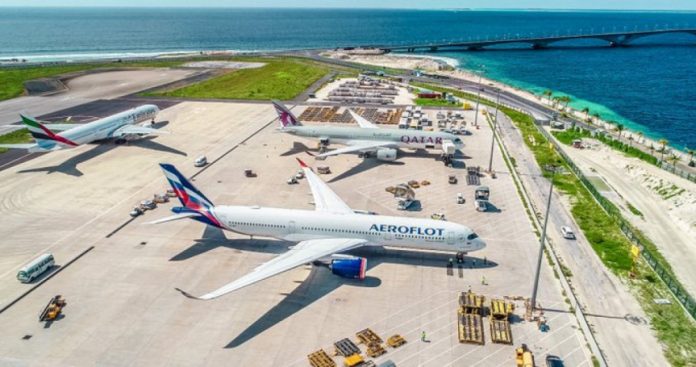 Earlier this month, Russia announced that it had plans to end its ban on flights. Russia said it had 52 countries in mind with whom she was going to resume flight communications, amongst which Maldives is also listed.
Due to the on-going war conflict between Russia and Ukraine, many countries had left Russia isolated by imposing sanctions and closing off its air space to Russian fights. This was called out as a direct violation of international treaties by the Russians.
In a letter signed by the Russia's Federal Air Transport Agency's Head Alexander Neradko which was sent to the Maldivian Civil Aviation Authority, he requested the Maldives to provide assurance of service to the Russian flights operating to the Maldives.
Assurance that it would provide service such as fuel to aircrafts of Russian flag carrier, Aeroflot.
Aeroflot had suspended flight operations to Maldives following an escalation in the Russia-Ukraine conflict on March 8, leading to a 72.9 percent drop in tourist arrivals from the Russian market.
The number of tourist arrival from Russia has significantly dropped, making Russia the second place in the chart for the top tourist market in Maldives. Previously, Russia was first.
Maldivian Civil Aviation Authority is yet to make any comments regarding the letter. But it is very likely that direct flight operations will resume at the earliest.