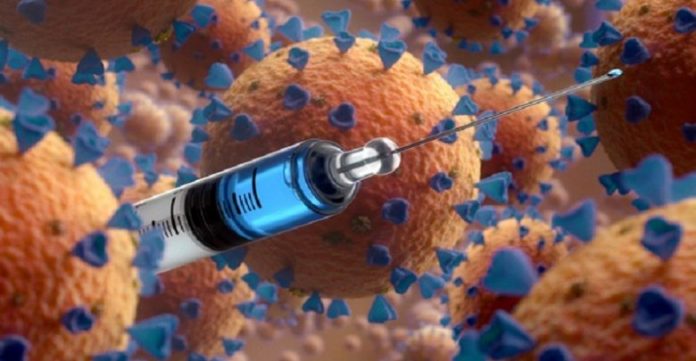 The Health Emergency Operations Centre opened an on-line portal for people to register for COVID-19 vaccination.
Speaking at the press conference, HEOC's spokesperson Dr Nazla Rafeeq stated that the vaccine would first be administered to the health professionals and social care workers. She also said that it was too early to determine a date to commence the vaccine drive, noting that authorities were currently working to train health-care providers on inoculation, raise public awareness, and consider all necessary factors and variables. "We want to commence vaccination swiftly but with full preparedness. We shall announce the date as soon as we reach a decision"
Dr. Nazla said the portal, my.health.mv can be used for registration.
Chair of the Technical Advisory Group (TAG) on Immunization, Dr Ahmed Faisal, highlighted that the COVID-19 vaccine was not currently available in numbers for all countries and persons of every age. Hence, he stated that authorities would first inoculate health professionals since they were at most risk of contracting the virus, followed by high-risk elderly people over the age of 50 and individuals living with major health conditions in the second round. The third round of vaccination would focus on essential needs providers.
Dr Faisal also assuaged fears regarding the vaccine, noting that although it took many clinical trials across years to typically approve a vaccine, the coronavirus vaccines had to be developed swiftly over the ongoing pandemic with many lives being claimed.
He declared that authorities will recognize vaccines approved by the World Health Organization (WHO) as those that meet standards.
HEOC acknowledged that in some cases, there could be adverse side effects to the vaccine. Dr Nazla urged to report such cases in order for the authorities to determine whether such effects were caused by the vaccine.
Although authorities are yet to announce a date, Minister of Health Ahmed Naseem previously disclosed that the government planned to commence vaccination during this ongoing January.
On December 31, 2020, the Ministry of Finance announced that they would work with Astrazeneca Singapore Pte Ltd to procure vaccines for Maldives.
Maldives presently records a total of 14,513 virus cases of which 917 are active cases, in addition to 13,540 recoveries and 49 death .