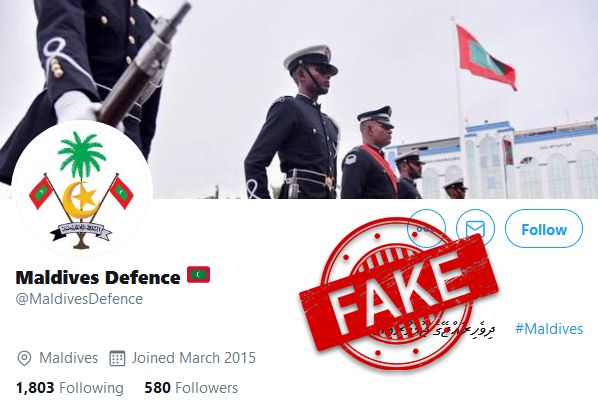 @MaldivesDefence is a fake handle.
This handle is managed from Pakistan.
The previous username of this handle was @faezalioffical.
Pakistan is upset with Maldives official stand in OIC, it may create more such IDs in future.
Recently a Twitter account @MaldivesDefence has popped up on social media. Interestingly this account has been created in March 2015 but has done only 17 tweets yet. At present we found its first tweet to be a Retweet of Maldives Times (@mvtimes)'tweet, done on 2nd May 2020.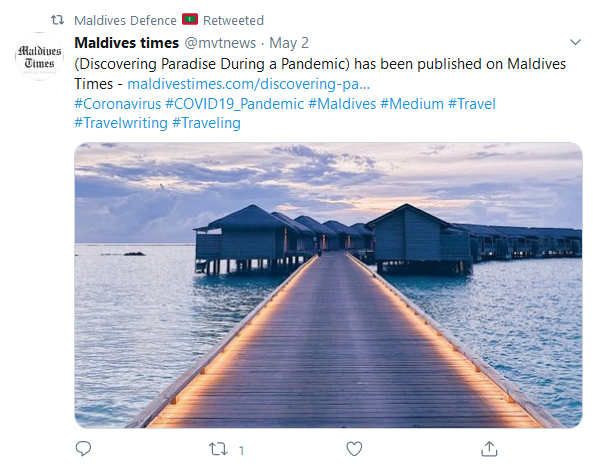 This could mean only 2 things:
Either this ID was created in March 2015 but has been activated after 5 years

Or this ID was earlier existing with a different username and has now cleared all its previous tweets and changed its profile.
When we examined the nature of its tweets, we found them to be hate speeches.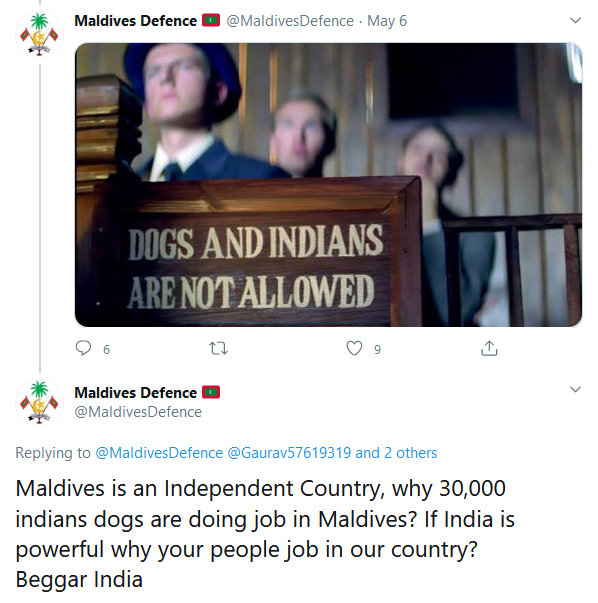 No Maldivian thinks like this, or publishes hate speeches against the citizens of other nations whether they are Indians, Chinese, Pakistan, European etc. Our political relations may be bitter or vary with nations but our hearts are always open for their citizens.
Every person who comes to our country either as a tourist or an employee, contributes in our economy and helps us in making Maldives a better place. This is why we understood that this ID is not being run by a Maldivian but an outsider. After digging further, we found that most of the followers and followings of this ID are Pakistanis.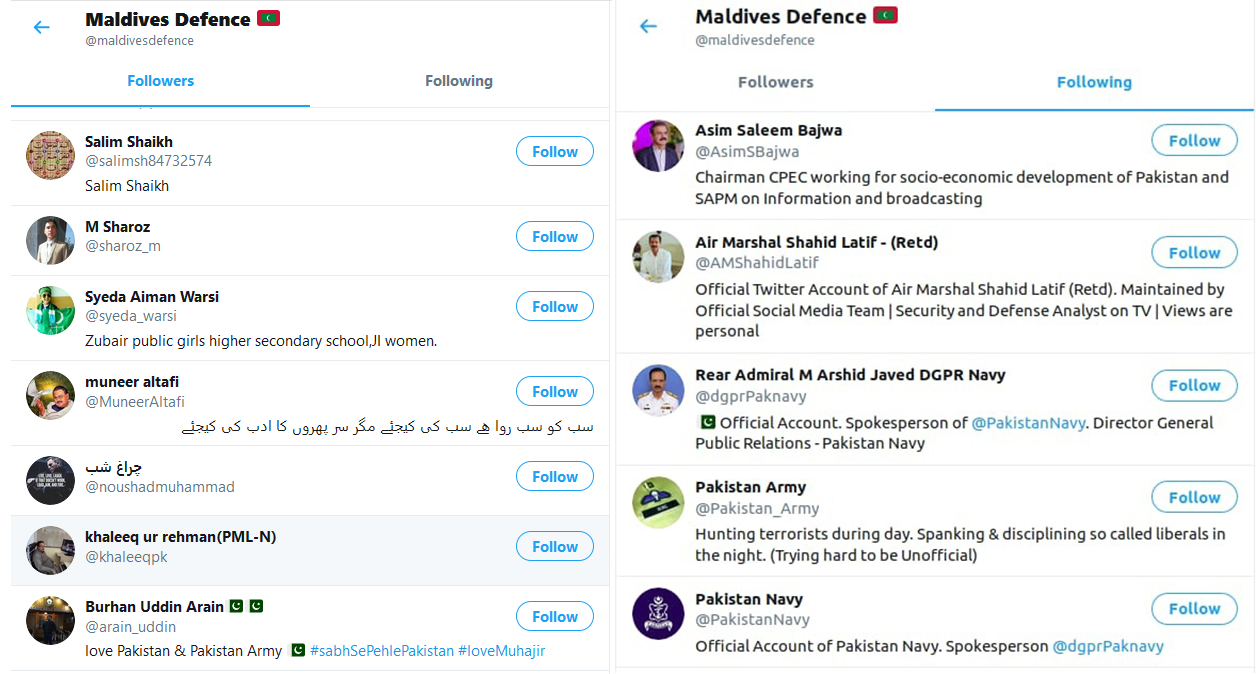 Recently, a large number of Pakistani IDs were converted into Arab IDs to increase bitterness between India-Arab relations. These IDs were used to create propaganda about Islamophobia in India.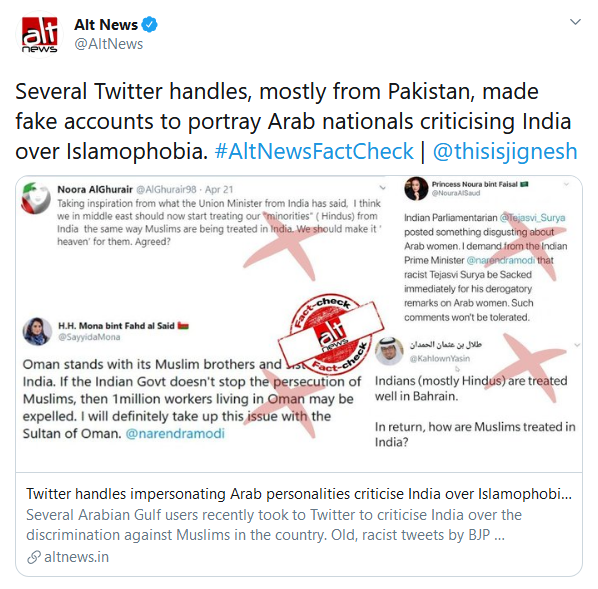 News link – Twitter handles impersonating Arab personalities criticise

Now we thought that, this ID is also a part of the whole propaganda. In order to find the truth, we investigated the original username of this fake id and was successful in doing so. This ID was earlier being used as @faezalioffical. On 2nd May 2020, this ID's username was changed and it was relaunched in Maldives.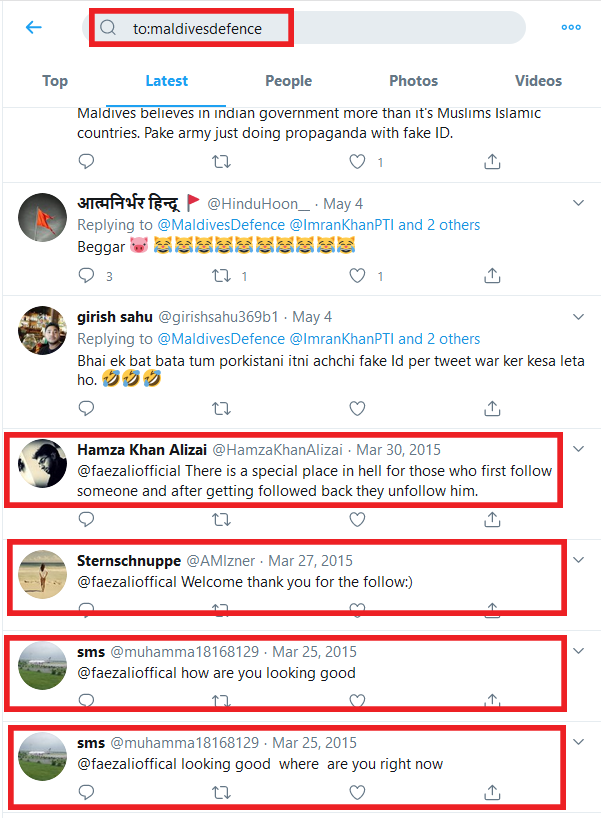 We also recovered some old replies to this ID which were deleted.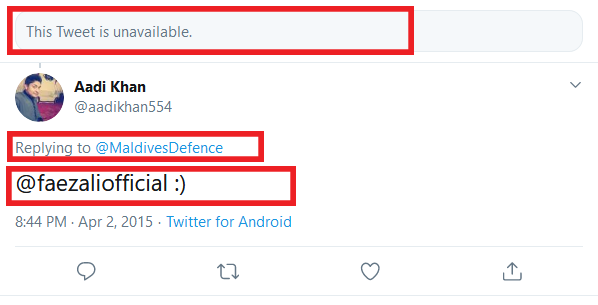 Right now, we have only exposed a single handle but it's obvious that the way Pakistan is upset with Maldives official stand in OIC, it may create more such IDs.
We have to be vigilante on social media and if you also find any suspicious ID then you may send us.