MDP Majilis Primary 2019 Voting begins across the country. 
Polling stations will remain open from 2:30pm to 8:30pm. 280 candidates are running in the MDP primaries for 86 out of 87 constituencies. 86,091 members are eligible to vote and total of 270 ballot boxes have been placed for the election.
The election will decide which members of the main-ruling party will be representing the party in the upcoming parliamentary elections. MDP is the only political party holding a primary for the Parliament Elections 2019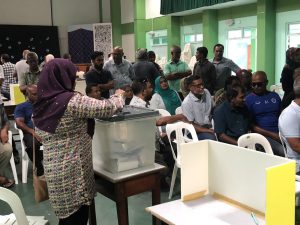 Voting at the polling station in southernmost Addu City .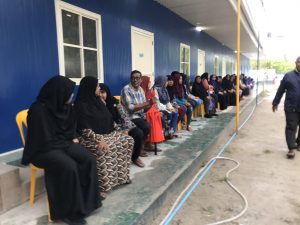 Voting at Imaduddin School polling station.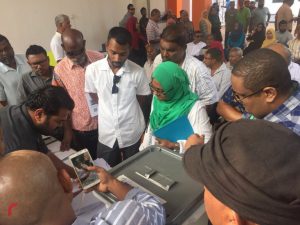 Voting in Male'City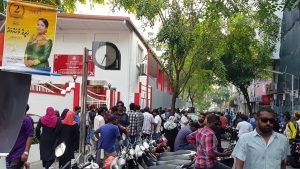 MDP Primary 2019's polling station in Sri Lanka .

MDP Majilis Primary 2019 Voting