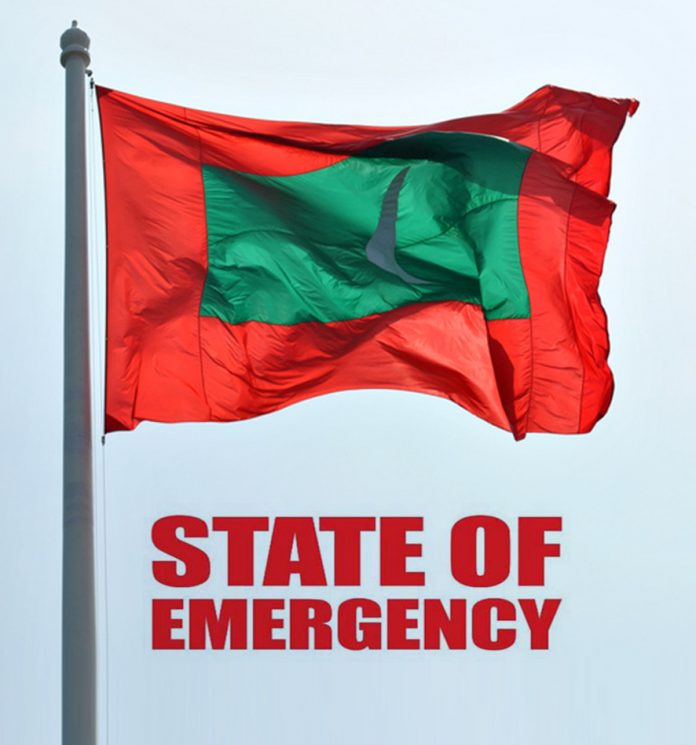 Hello World Leaders,
As you may know by now that Maldives is facing turmoil as the President is terrorizing Maldivians by imposing emergency. Since the election of Yameen Abdul Gayoom in 2013, he has been filling his bags from corruption, selling our islands and taking bribes from countries like China,Saudi Arabia to make constitutional amendments that could be used by them. The recent Free Trade agreement with China has also been signed after some give and take among Pres. Yameen and Beijing.
Under Yameen's Presidentship, one by one all the opposition leaders like Mohamed Nasheed (Former President of Maldives) ,Maumoon Abdul Gayoom ( Former President of Maldives), Qasim Ibrahim ( JP Leader), Sheikh Imran Abdullah (AP Leader), Ahmed Adeeb (Former Vice president), Colonel Mohamed Nazim (Former Defense Minister) have been imprisoned on the charges of 'terrorism' without any evidence. In these mere 5 yrs, media houses have been attacked, their studios damaged, newspapers shut, journalists ( especially investigative journalists) have been killed, abducted, threatened, Member of Parliaments, including Women MPs have been misbehaved with in the Majlis, they have been arrested for performing their duties and last but not the least, the whole country has been blocked by the President after announcing emergency two times.
This should be given a thought that what would be the state of a country where emergency has been declared twice and no opposition leader is left to raise his/her voice. Not only this but whenever the people have filled the Maldives streets to protest, they have been brutally beaten, some of the jailed protesters have even died in custody.
And now when the pillar of democracy, the Maldivian judiciary finally ruled that all the opposition leaders should be free then President Yameen even arrested them. This shows the level of greed, hunger of power and heights of tyranny under the present regime.
Therefore, we request you to take every possible action to stop President Yameen from making a fool of democracy. If needed, the world leaders must start putting sanctions on the present regime and seize all their assets. This is the time when words won't be enough and immediate actions are needed.
We request the readers of this petition to tag the following people and ask them to save Maldives. Also Share this as far as possible.