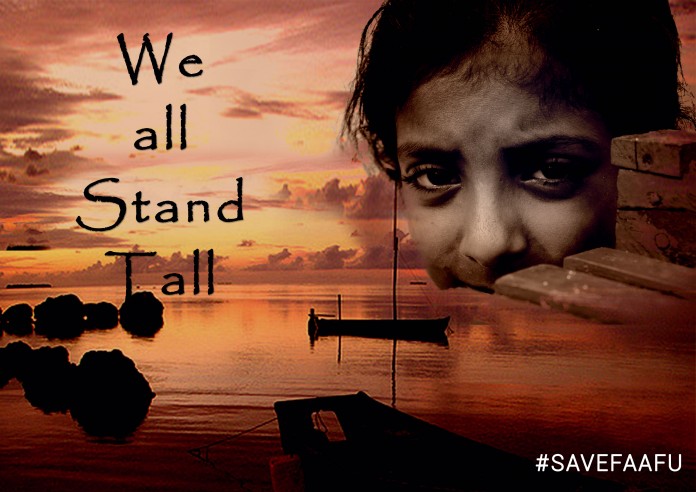 We the people of Shores,
Are not handful of Chores.
We don't have big dreams like yours,
But we still dream for sure.
We don't live in Castles,
But our homes belongs to us.
We stay a little far away,
But still know about the fuss.
He who sleeps with an open eye,
He who roams with a fake smile,
He who keeps only lies,
Wants to sell our Island
And won't deny.
We did a mistake,
We chose you,
You think of enslaving us
And we know you.
Our land is not your own,
You can't sell it all alone.
Its our country,not a game,
You can't use it for your fame.
We live at Shores,
But know our Chores.
To stop you now,
We all stand Tall.
This   Poem is  Written  by a Maldivian To –  #SaveFaafu