Maldives Police Service have made new arrests in connection to the attack on the Yoga Day Event on Tuesday.
The ones arrested are; Nishan, Sheikh Fazloon bin Mohamed and former Hoarafushi MP Mohamed Ismail – a top official at the Progressive Party of Maldives (PPM).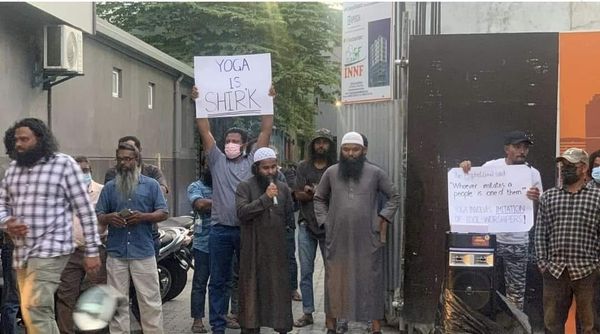 The event was hosted by Youth Ministry in collaboration with Indian Cultural Center. A group of rioters stormed the event. They threatened, attacked and vandalized the property.
Ambassador of India to the Maldives, diplomats and senior officials from the Maldivian government alongside members of the general public were doing yoga at the National Stadium when the premise was stormed.
Six Maldivian men were taken into custody during the protest on Tuesday. Four more arrests were made yesterday.
Minister Mahloof in this regard has alleged that PPM and Jamiyyath Salaf were behind the violence. However, both has denied the claims.
According to a news article published by Mihaaru, the flags used by the attackers in the stadium were provided by PPM. The photos in the article shows MP Mohamed Ismail inside the office of Progressive Party of Maldives (PPM) along with some other few men distributing the flags in the early hours of the day of the event.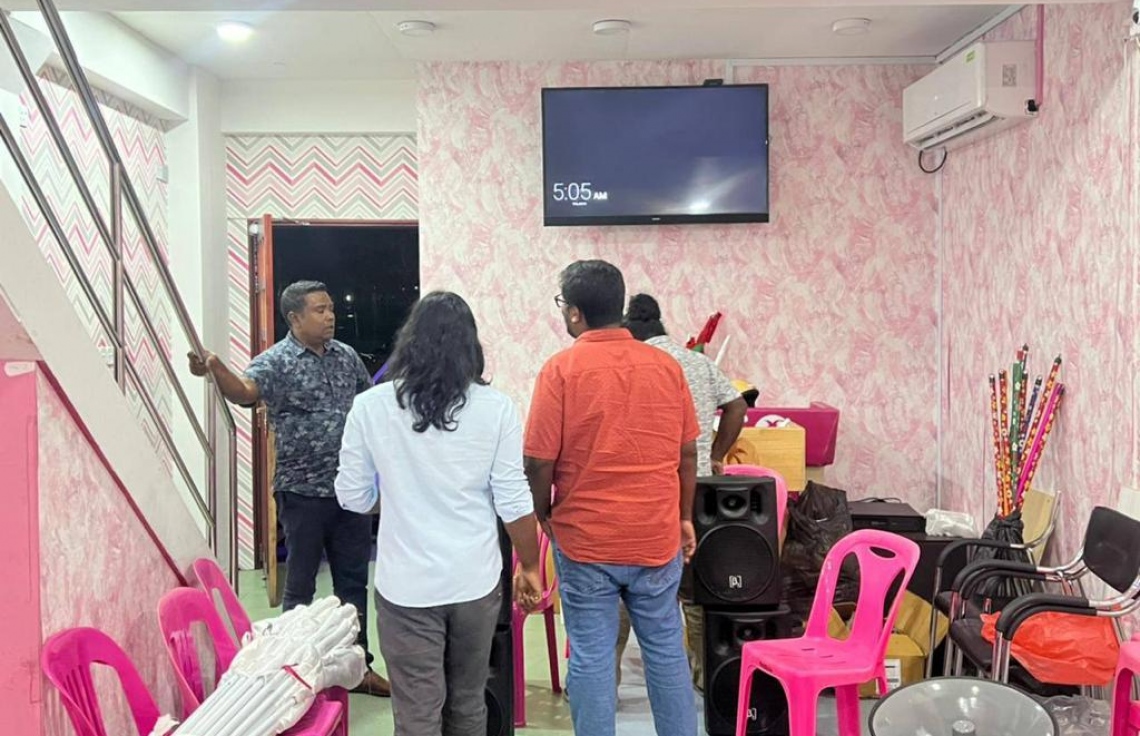 The Ministry of Islamic Affairs has withheld the permits issued to Sheikh Adam Nishan bin Ali Adam and Sheikh Fazloon Mohamed.
"Permits to give religious Fatwas were withheld after they breached security and caused damage to state property at a yoga event," the Ministry said.
Sheikh Adam Nishan on 20th June, a day before the event, took it to his facebook page to call people to gather outside the national stadium. He said that he along with other Sheikhs will be present to lead the demonstration.
The ministry also said that the scholars had organized and led the storming. Both scholars were involved in Monday's protest. The Sheikhs also addressed the protesters at the event. However, the protesters said the Sheikhs did not participate in the clashes.
For Muslims, practicing yoga is an issue that becomes contradicting as there is a divided opinion that it goes against Islam. Sheikhs opinions on religious matters can bring religious harmony and that is why the Ministry has certain regulations to overlook such matters to ensure uniform practice of Islam in the Maldives.