Who will be the next PPM+PNC coalition Presidential candidate in 2023?

The discussion comes in the spotlight after Vilimale Constituency Councilor Nahula Ali accused some coalition members of plotting against Yameen.

Is Yameen a second preference for PPM-PNC coalition?

Will Yameen fail to gain support despite his numerous attempts in campaigning?

In a recent interview, former President Mohamed Waheed Hassan expressed his desires to contests for the Presidential elections if approached by PPM.
PPM is accused of running a massive campaign to bring a non-Yameen to power. "Some members of PPM are trying to bring someone other than Yameen to power," said by Vilimale Constituency Councilor Nahula Ali.
Nahula was dismissed from PPM in May. She was accused of seeking support for separate candidate while the PPM was preparing to nominate a candidate. She has also been accused of leading the anti-Yameen campaign.
Nahula in her recent statements said that even if she was wrongly accused and dismissed, she will always believe and support former President Yameen.
She also gave some insights and said that some members within PPM are working to not only expel former President Yameen but also his true supporters from within the party. Nahula said that one of them is PNC leader and Hulhumale MP Ibrahim Shujau who is a firm supporter of Dr. Mohamed Muizzu, Mayor Male' City Council.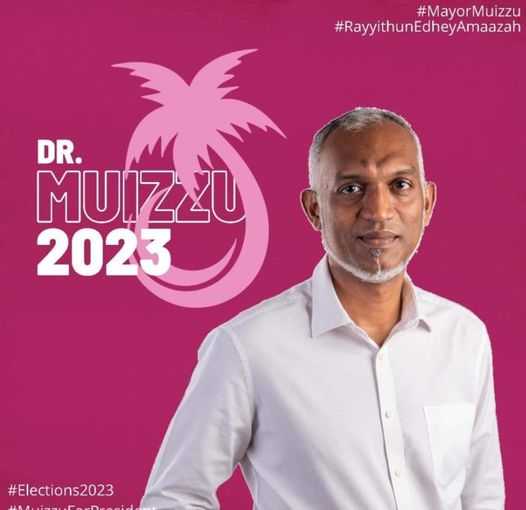 Regarding the dismissal of Nahula Ali, PPM said that the Disciplinary Committee had decided to dismiss Nahula and her mother from the party and that the decision had been implemented and both of them had been informed by the committee.
The Disciplinary Committee of The Progressive Party of Maldives (PPM) has launched an investigation into Nahula's case on the grounds that she has been defaming PPM and its leadership and making false statements. The party made the announcement in a statement.
Yameen's capability to lead the party like he has in the past is being questioned by some members as he has lost the momentum. He has been unable to gain much anticipated supporters, despite his numerous campaign attempts. That is the reason why party members are opposed or doubting the fact that he will be the right candidate to represent PPM-PNC coalition in future elections.
Based on the rumors going around internally, it's been speculated that former Economic Minister Mohamed Saeed's earnest supporters has a different motive and approach for the upcoming presidential elections.
Will PPM-PNC coalition be having a three-way power struggle within the party in the future?