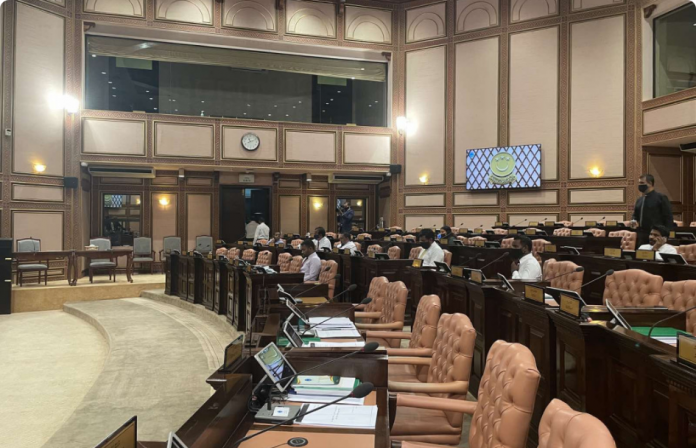 The explosion occurred moments before a curfew came into effect in Male' City on Thursday night Speaker Nasheed is now receiving treatment at ADK Hospital
President Solih in an emergency cabinet meeting, with the Committee on National Security Services also convening in a secret meeting
The attack was reportedly claimed by the Islamic State on their Dark Web channel
Unverified claims and reports have surfaced suggesting that the Islamic State terror organization may be responsible for the explosion targeting Maldives' former president and Speaker of Parliament Mohamed Nasheed.
President Ibrahim Mohamed Solih was present at ADK Hospital, where Speaker Nasheed had been rushed into surgery following the explosion. President Solih was confirmed to be in an emergency cabinet meeting shortly before 1am on Thursday evening.
The People's Majlis Committee on National Security Services also convened for a closed meeting late into the night, and will remain in session until Speaker Nasheed's status is confirmed.
Speaker Nasheed had been taken ADK Hospital for treatment shortly after the explosion, which has been claimed by international terror organization Islamic State on their Dark Web channels. Three officers of the Maldives National Defense Force and three others are reported to have been injured in the explosion, including Speaker Nasheed. At around 1am, sources from ADK Hospital confirmed that Speaker Nasheed would be undergoing multiple surgeries at the hospital. ADK Hospital earlier revealed that a multi-specialist team was attending to Speaker Nasheed's injuries.
An explosion occurred outside speaker Nasheed's home at 8:39pm on Thursday evening, while he was getting into his car which had been parked nearby. A number of vehicles in the area were also damaged in the explosion.
The Islamic State has previously claimed responsibility for a number of extremist attacks in the Maldives by militant groups, including the one orchestrated by the Thimarafushi terror-network. In 2015, the Islamic State took responsibility for an arson attack that destroyed five boats in the Mahibadhoo island harbour. A 2020 UN Security Council report on Islamic State's role in the Maldives states that "the monitoring team was informed that ISIL-K works with a network of supporters in the Maldives". The attacks being referenced here were believed to be in retaliation against government investigations into extremism and drug trafficking, according to the report.
While the Islamic State has taken responsibility for Thursday night's explosion targeting Speaker Nasheed on their Dark Web channel, no official sources have yet to comment on their claim.
source: raajje.mv