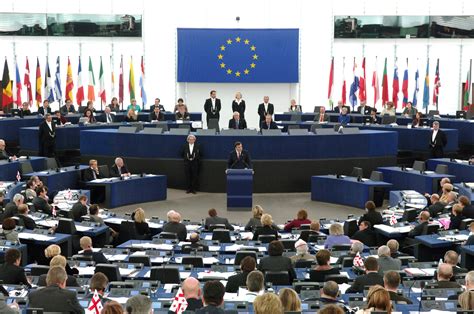 The European Parliament recently held a debate on the current situation of Maldives. In a 16-point resolution introduced and passed unanimously earlier this week, the EU Parliament called on the EU "to make full use of all instruments at its disposal to promote respect for human rights and democratic principles in the Maldives, including, possibly, the suspension of EU financial assistance to the country pending the resumption of the rule of law and abidance by democratic principles."
Below are the key points highlighted in the resolution.
Respect for human rights and democratic principles in the Maldives.

Targeted sanctions against those in the country undermining human rights, and to freeze the assets abroad of, and impose travel bans on, certain members of the Maldivian Government and their leading supporters in the Maldivian business community.

Reform of the judiciary.

Establish the impartiality of the Judicial Service Commission

Right to a fair, impartial and independent trial.

Re-establish the independence of the Prosecutor General

Elections must be held in 2018

Ensure that these elections are transparent and credible that voters are given a genuine choice and that parties are able to campaign freely.

Expressing deep concern over the serious and deteriorating political and human rights situation in Maldives

Increasingly authoritarian rule of President Yameen and his Government

Called to immediately lift the state of emergency

Respect the fundamental rights of all people

Condemned the "continued intimidation of, and threats against, journalists,

bloggers

and human rights defenders in the Maldives.


Drop all charges against all those being held for political reasons and release them immediately and unconditionally.

Increasing breakdown of the principle of separation of the executive, judicial and other powers in The Maldives.

The European Parliament called on "responsible authorities to take immediate steps to restore and uphold the principles enshrined in its Constitution.
The Maldivian Government must engage in an inclusive dialogue with leaders of all political parties to pave the way for credible, transparent and inclusive elections. The parliament also called on the EU to also actively continue to support UN facilitation for and of such a dialogue.
The EU Parliament said that it "Believes that the only way to reverse the deterioration in democracy, human rights and freedoms in The Maldives is through a process of genuine dialogue, involving all political parties and other civic leaders.
News source-  Council conclusions on the Maldives
The Maldives should immediately lift the state of emergency