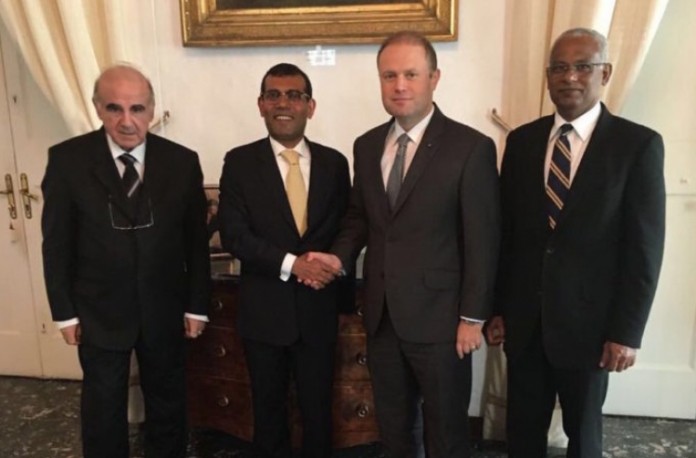 Exiled former president Mohamed Nasheed met with the Prime Minister of Malta, Joseph Muscat, regarding the Maldives leaving the Commonwealth.
According to a press release from Nasheed's office, the meeting was held at the Prime Minister' office in Malta. As Malta is the chair of Commonwealth for this tenure, Nasheed has shared his concerns about the situation of the Maldives with PM Joseph Muscat.
Nasheed was accompanied by the parliamentary group leader of main opposition Maldivian Democratic Party (MDP) Ibrahim "Ibu" Mohamed Solih.