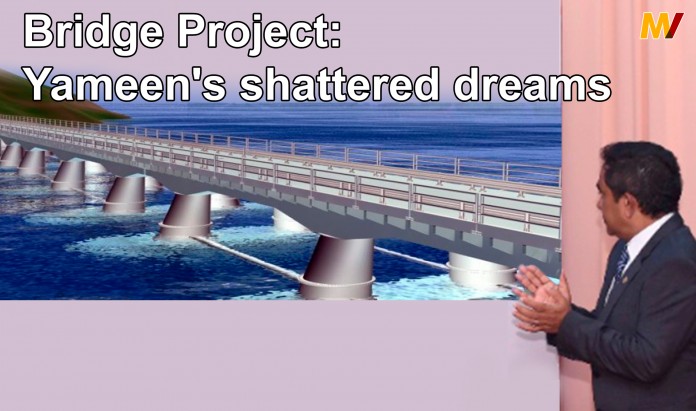 On 30 December 2015, China launched a project for a 200-million dollar worth bridge connecting the capital Male with the nearby island Hulhumale in Maldives. The bridge was one of the main election pledges of President Yameen. But the bridge is also a symbol of the narrow, short-term Chinese foreign policy in the Maldives.
The Chinese construction company responsible for the project has intentionally slowed down the work for the bridge. This has been done because the Maldivian Government had failed in providing the required fund of US$ 70 million to the Chinese construction firm. Due to this Maldives Economic Minister rushed Beijing in August 2016 to hold talks to Chinese authority and Chinese Exim Bank that is financing the bridge project to intervene in the matter to get the construction work started . According to sources that money has been transferred in Pres. Yameen's account. And China has denied to start the construction without full payment.
Being the main pledge of Press Yameen during elections, it seems as if this bridge will only become a lesson for him. Besides this Chinese Govt is not happy with Yameen's degrading image and don't want to be seen supporting his actions anymore. They are afraid that soon Pres. Yameen could be sent to jail and so they are distancing itself from the President. And now China is slowly distancing itself from the country due to Pres. Yameen's degrading image.