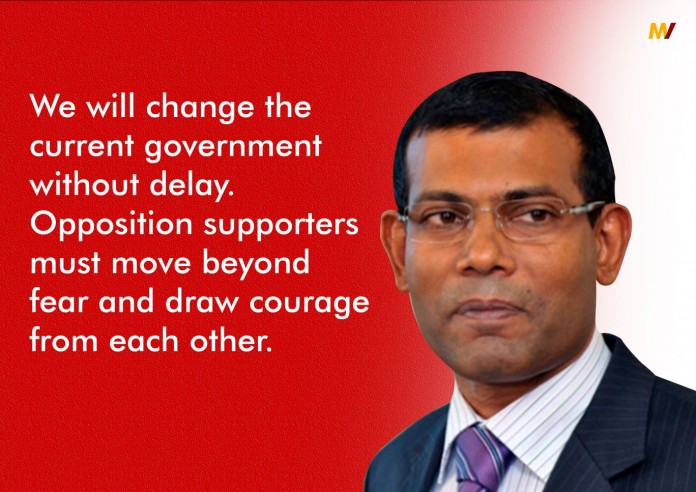 The first Jalsa organised by Maldives United Opposition saw a large turn out. Thousands of Maldivians gathered in support of throwing the present Govt. of pres. Yameen for the betterment of the country. A total number of 13 leaders, who are also the part of a shadow cabinet made by MUO spoke at the event. The jalsa was held at MDP's meeting hall and opposition supporters stormed the artificial beach by gathering there.
The leaders inspired and motivated the crowd to move forward without any fear and MUO supporters chanted Anti-Yameen slogans loudly , blazing the night sky with a call for revolution!.
The following are some statements highlighting the spirit of MUO's Jalsa!