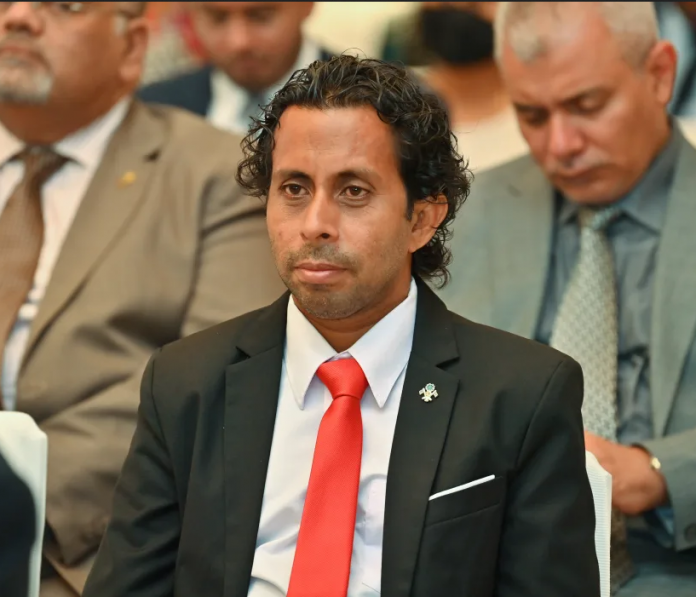 Spokesperson of Jumhooree Party (JP) and State Minister of the Ministry of Environment, Climate Change and Technology Ali Solih has been injured with a sharp object.
The predator aimed at Ali's neck with a sharp object but failed to do so. As a result, Ali ended up getting his arm split open. Ali said that he was in his motorcycle when the incident took place. As the man approached him, he recited some verses from the Quran before initially attacking him.

The man who carried out the attack is being identified as the same man who was arrested earlier for trying to create a commotion in the Salman Mosque. The man is a supporter of the extremist group ISIS, report says. The reason behind is still unclear but its been said that Ali was attacked on the basis of him being part of the government.
While it is not known how badly he was injured in the incident, Ali is now being treated at Hulhumale hospital.
Netizens commenting on the situation has strongly condemned the brutal attack and hopes it gets properly investigated.