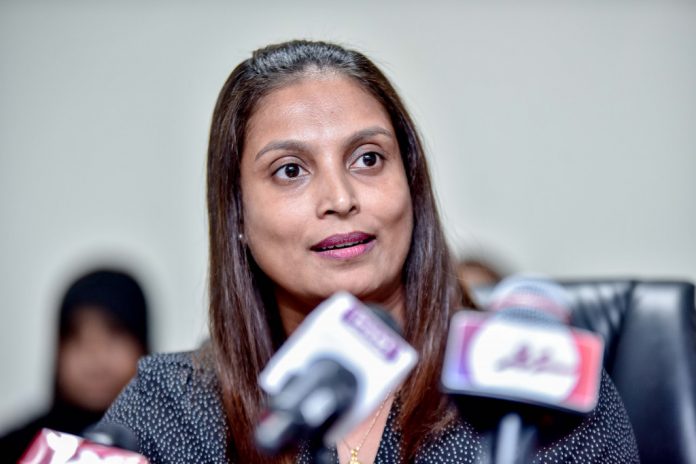 Minister of Education Dr. Aishath Ali has stated that the security measures in schools has been tightened following the intrusion of a person armed with knife at Jamaluddin School.
The Minister was summoned to today's sitting at the Parliament to answer questions from members.
Maduvvari MP Adam Shareef questioned the Minister as to whether security in schools has been strengthened due to religious extremism or whether there is a fear of terrorism or anti-religious sentiments.
In response, the Minister said that the security of schools has always been very tightly maintained.
"The security of schools is something we have always looked after very strongly. We will still have a lot of things to do," she said.
In addition, new things often have to be implemented in the event of an incident in the school, the Minister further added.
"The school gates should be closed during the hours of students. Then, following the entry of people into school premises, we asked the schools to further strengthen these measures through a circular," she said.
The Education Ministry has sent a notice to schools saying that a security guard will be required to guard the gates of all schools in Maldives. The circular also states that certain rules and arrangements should be made for school staff and students to enter and leave the school during teaching hours.
In addition, the ministry has asked all parents to ensure that they have special cards for parents.
The Education Ministry issued the order after a knife-wielding man entered Jamaluddin School on 24th last month who was arrested on the same day.