Chinese Intelligence operative developed substantial ties with California law makers as part of a political operation at the direction of China's Ministry of State Security, it has been revealed. An exclusive report detailing the alleged work of Chinese national Fang Fang, or Christine Fang, was published by Axios. Fang reportedly targeted budding politicians, including a US congressman, in California's Bay Area and across the county from 2011 to 2015.During her time in the US, Fang had her sights set on Democratic Rep. Eric Swalwell, one of the youngest members of the House. Fang reportedly interacted with Swalwell at several events, helped fundraise for his re-election campaign and helped put at least one intern into his office.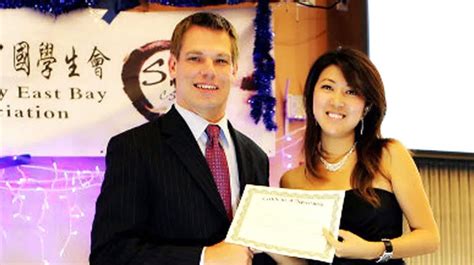 She also fundraised for Tulsi Gabbard, as well as had a romantic or sexual relationship with at least two US mayors from the Midwest. Fang's suspected operations ended during the Obama administration when she fled the US amid a FBI counterintelligence probe. They first discovered Fang while reportedly surveilling a different person.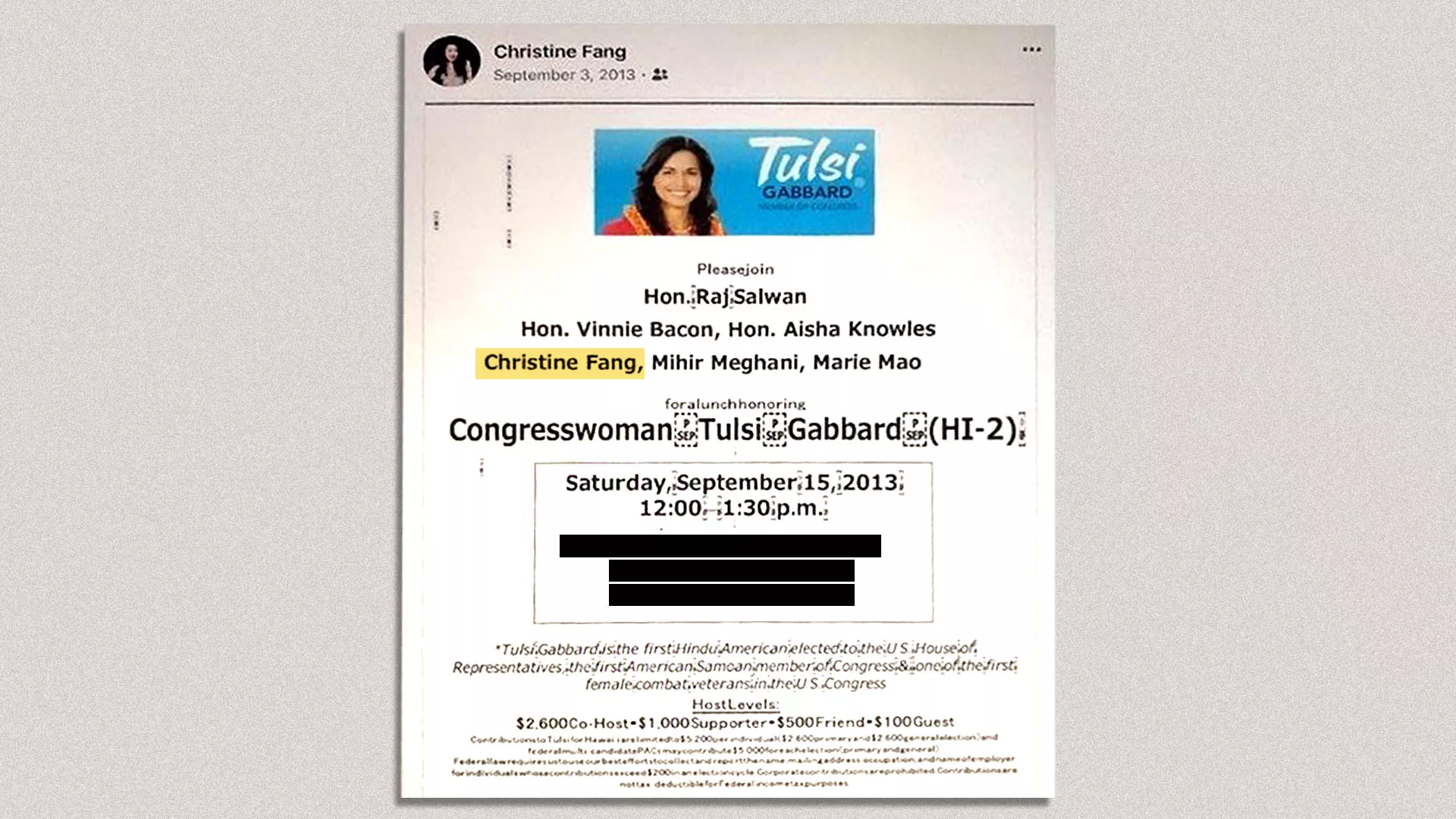 Friends and acquaintances of Fang said she was in her late 20s to early 30s when she enrolled in California State University East Bay. she served as president of both the Chinese Student Association and Asian Pacific Islander American Public Affairs .Fang reportedly used those positions to initially get her foot in the door with local political circles. She would invite lawmakers, political executives and Chinese consular officials to attend a series of prominent events she hosted.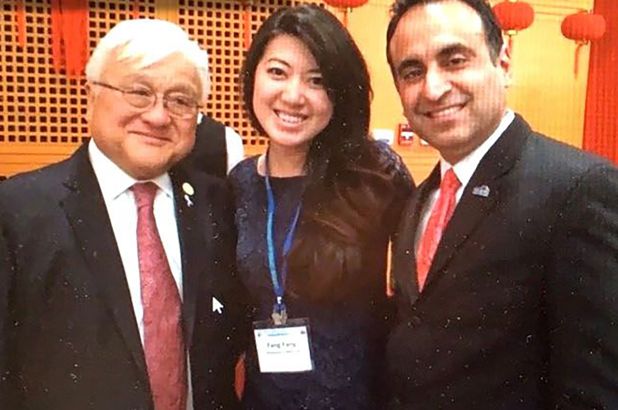 Through a combination of fundraising, charisma and romantic relationships, Fang managed to place herself among Bay Area politicos. Many of Fang's alleged operations were done under the disguise of APAPA, a group promoting civic affairs for Asian Pacific Islanders, sources told Axios, until she emerged as a mainstay in Bay Area politics.
Fang's first known political contacts in the US included former Fremont Mayor Bill Harrison, Rep. Judy Chu and Swalwell. Amid her alleged operations, Fang branched out to other US cities and attended conferences as a way to further her network.
She engaged in a sexual or romantic relationship with at least two Midwestern mayors over a period of three years .And at least two of those sexual interactions with the politicians was caught on by the FBI during their surveillance of her.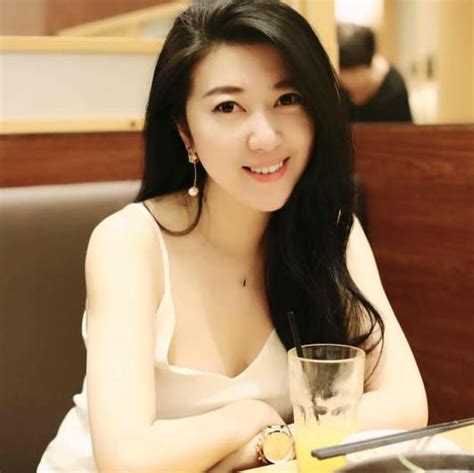 During a political conference in 2014, an unidentified, older mayor 'from an obscure city' called Fang his 'girlfriend' and reportedly insisted they were in a relationship. Fang had a sexual encountered with an Ohio mayor in a car that was being surveilled by the FBI.
When the mayor asked why Fang was interested in him, she responded that she wanted to get better at speaking English . she often visited the Chinese consulate in San Francisco. Axios reports that China's intelligence operation splintered in mid-2015 when Fang fled the US as authorities continued investigating her.
She reportedly had plans to attend a June 2015 event in Washington D.C., but suddenly said she couldn't make it and needed to return to China. 'When she left kind of abruptly, we all kind of scratched our heads,' former Fremont Mayor Bill Harrison told Axios.
Since Fang's probe, the FBI has placed importance on investigations into Chinese intelligence and influence operations. The agency created a unit dedicated to countering Beijing's operations at state and local levels in May 2019.
News Source- Chinese 'spy' befriended US political rising stars in alleged influence plot
Exclusive: Suspected Chinese spy targeted California politicians