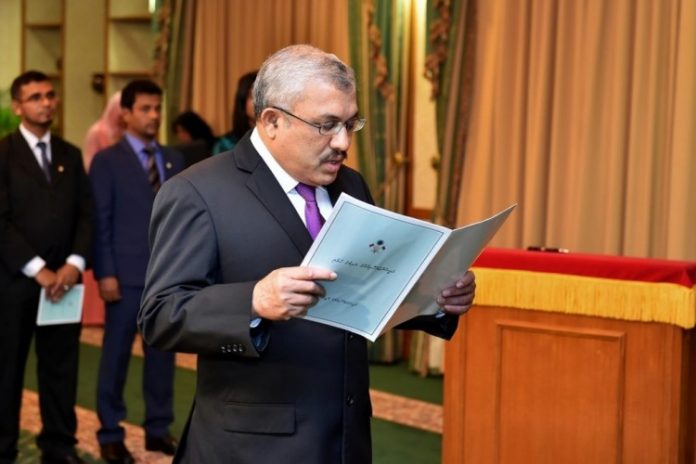 The Prosecutor General's Office on Sunday levied corruption charges against former VP Abdulla Jihad, in relation to the development of Fushidhiggaru, Kaafu Atoll, as a special tourist zone.
PG Office noted that the cabinet had decided on November 29, 2011, for the government to enter a joint venture agreement where the state holds 50 percent shares, to develop Fushidhiggaru as a special tourist zone. While Ex VP Jihad, who was serving as the Minister of Finance and Treasury signed a joint venture agreement in Jan 13, 2013 with Prime Capital which gave the government only 25 percent of the shares . .
The PG Office declared that Jihad had no reason to sign off on such an agreement, and highlighted that his decision cost the state over USD 604.7 million. This amount comprises more than USD 441.7 million that would have been generated as land rent revenue over 50 years, and more than USD 192.9 million as prime location charge fees for the same period.
Changing the government shares to 25 percent also incurred losses through the joint venture's trade profit. The issue was filed with the PG Office by the presidential Commission on Corruption and Asset Recovery, following its investigations.