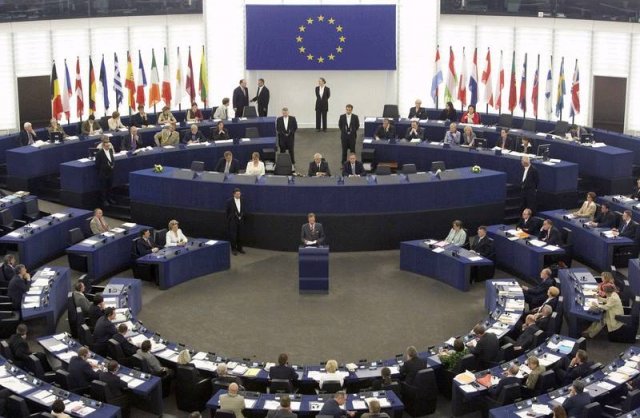 1
Immediately release Raees Nasheed
They have called on the Government of the Maldives to release, immediately and unconditionally, former president Mohamed Nasheed and other political prisoners, and to clear them of all charges.
2
They are dissatisfied with trial of Pres. Nasheed
EU has reiterated its gross dissatisfaction with the serious irregularities in the trial of former president Mohamed Nasheed.
3
They want full freedom for the judiciary
It has called on our govt to guarantee full impartiality of the judiciary and to respect due process of law and the right to a fair, impartial and independent trial.
4
They believe the dismissal of prosecutor-general was un...
They have expressed their strong concern about the dismissal of the prosecutor-general, and reminds the government that the prosecutor-general's office is an independent constitutional body under the Maldives constitution.
5
EU is worried about the abusal of human rights
Is deeply worried by the constant erosion of human rights, including the misuse of the state of emergency by executive powers in the Maldives.
6
Wants our political parties to think about our fragile ...
Calls for the establishment of a genuine dialogue among all political parties on the future of this fragile island state.
7
To safegaurd the rights of Maldivian
Calls on the Government of the Maldives to respect and fully support the right to protest and the right to freedom of expression, association and assembly, and not to seek to restrict those rights.
8
To Protect our journalists and human rights activists
Calls on the Maldivian Government and authorities to ensure adequate protection of journalists and human rights defenders who face threats and attacks on account of their legitimate work
9
The govt should properly investigate the case of Ahmed ...
To allow a proper investigation into the disappearance of Ahmed Rilwan, the assault on Mahfooz Saeed and the attacks and threats against journalists, members of civil society, and independent institutions
10
They are also worried about the safety of tourists in M...
Calls on the Commission and the Member States to issue comprehensive warnings about the Maldives' human rights record to tourists planning to go to the country
11
EU has introduced some restrictive measures
Calls for the EU and its Member States to introduce restrictive measures in the form of targeted sanctions to freeze the assets abroad of certain members of the Maldivian Government and their leading supporters in the Maldivian business community, and to impose travel bans on them.