Ask Your MP to not to sabotage presidential commissions bill and vote in favor  , so as to find the truth behind the murder and abduction of a journalist and also to punish corrupt people who looted country of its wealth .
On first day in office, President Ibrahim Mohamed Solih instituted two inquiry commissions to recover missing funds and also unravel the truth behind murder and abduction of journalist.
The commission headed by the former attorney general Husnu Suood has Abdulla Munaz, Adam Ibrahim, lawyer Fareesha Abdulla and journalist Misbah Abbas, as members.
In Dec 2018, government introduced a bill in Majlis, seeking to grant legal powers to the commissions so as to enable it function like an investigative agency, to obtain search warrants, to collect evidences, to summon suspects and powers to freeze bank accounts. During the introduction of this bill, PPM MPs protested in the parliament floor and obstructed the voting process .
Once again In February 2019 Government has re-introduced the bill with a view to provide legal teeth to the commission but could not succeed owing to lack of strength. 10 former ruling party lawmakers, who joined the Jumhooree Party after September's presidential election, were opposed to empowering the presidential commissions and were absent during vote . 43 MPs are needed to vote in favor of the bill but only 36 MP was present in Majlis to vote.

Name 0f Jumhooree Party MP who are opposed to the bill and did not attend the Majlis are –

1.Riyaz Rasheed 2. Hussein Manik Dhon Manik 3. Ahmed Mubeen 4. Ilham Ahmed  5. Ibrahim 'Evila' Hassan 6. Abdul Latheef 'Sembe' Mohamed  7. Hussain Shahudhee  8. Mohamed Hussain 9. Umar Hussain 10. Ahmed Azhaan Fahmy 11. MDP MP Mohamed Abdulla 
Parliament failed to gain quorum for the bills on Presidential Commissions on corruption probe and suspicious murders. Again. It is very clear this is an act of deliberate sabotage, by those with something to hide and a vested interest in covering up those past crimes.

— Eva Abdulla 🎈❓ (@evattey) February 25, 2019
Miadhu commission thakuge bill ge vote nunegunee thireegai mivaa membarun haaziru nuvumun. Raiy kulain mark kurevifai evanee haaziru vee membarun.
Coalition in haaziru nuvanee MDP in Muhamma adhi JP ge 10 membarun. pic.twitter.com/drad68rcRa

— 𝐌𝐏 𝐑𝐨𝐳𝐚𝐢𝐧𝐚 𝐀𝐝𝐚𝐦 🎈 (@Roxeyna) February 26, 2019
Will MP's vote for the bill on the Commission to Investigate Murders and Disappearances today, or will they continue to let criminals evade justice?#FindMoyameehaa #WeAreYaamyn pic.twitter.com/8yliKlOe9L

— Noosh 🎈❓ (@NooshinWaheed) February 27, 2019
Rayyithunge Majleehuge memberun javaabudhaaree vaanjehenee hama ekani vote laa meehunnah ekanitha @AdduShareef? Rayyithunnah hayaaiykuda govan bodu varu! Commission ah baaru dhee pic.twitter.com/kpTeFfqd8a

— Afnan🎈 (@afnani) February 27, 2019
Majlis security is now telling us not to touch the Majlis gates 😱 #WeAreYaamyn #FindMoyameehaa pic.twitter.com/fTl1XnrGvi

— Shahindha Ismail 🎈 (@HindhaIsmail) February 27, 2019
The parliament seems to be the biggest obstacle, right now, when it comes to ending impunity for crimes against journalists and recovering stolen assets.#EndImpunity @RSF_AsiaPacific @RSF_en @RSF_inter

— Junayd (@mjunayd) February 27, 2019
But why do they want obstruct inquiry, seeking to bring out the facts about murder, abduction and corruption ?
Dr Afrasheem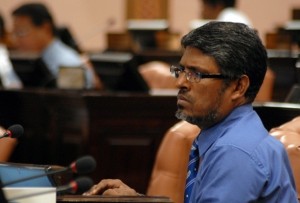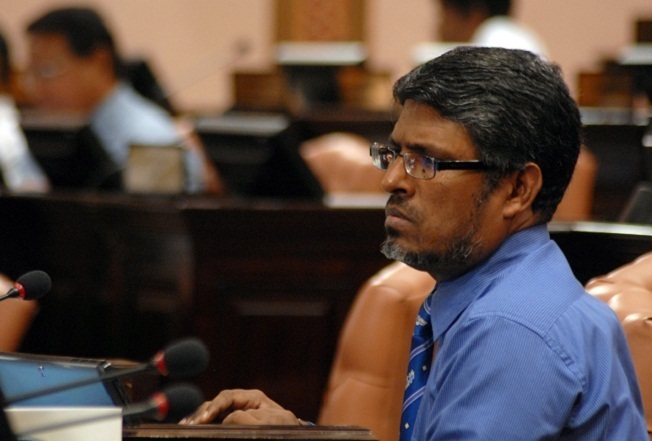 was Murdered on the night of October 1, 2012. Police had claimed the murder was politically motivated , the probe remained inconclusive.
During the Yameen's Tenure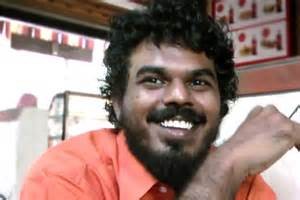 Journalist Amhed Rilwan who raised voice against corruption, was abducted on 8 August 2014. The case was never probed earnestly.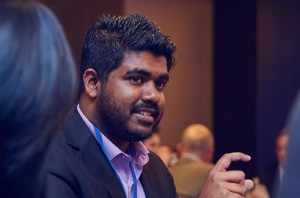 Blogger Yameen Rasheed , who was close to find the truth behind Rilwan abduction, was murdered in April 2017.

In January,2019 – Commission reveled in press conference that all three cases were connected and had same pattern.
In December 18 – Presidential Commission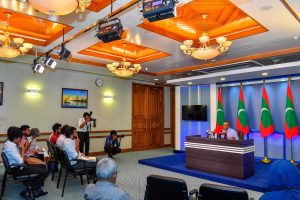 had revealed that – Criminal gangs in the Maldives have a quota to nominate judges to the criminal courts. Following the revelations, the Presidential commission faced the allegations of contempt of court.
MMPRC –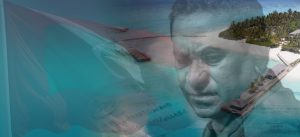 USD 90 Million country biggest Corruption in which Most of the PPM MPs were involved and Former President Yameen himself, was jailed on charges of money laundering .